In the latest development surrounding the classified documents case against Donald Trump, the former President stated in the New York City courthouse that, "The government, through its witness, just got caught in a big, fat lie."
"Frankly, this case should be dismissed. It should have never been brought up. This case should have never been brought up. And this case should be dismissed," Trump said, continuing, "This is ridiculous, what's going on. All you have to do is take a look at the record of the people in the room."
Trump's latest statement in the unrelated New York case follows after the Biden Justice Department's special counsel Jack Smith experienced a setback in a Florida court earlier this week. Judge Aileen Cannon, a Trump appointee, ruled that Smith is not entitled to store the documents from the FBI raid of Mar-a-Lago in a private facility outside of the Florida district.
Instead, the documents must be shared with Trump's defense team in the Southern District of Florida, where the case is taking place. "It is the responsibility of the Office of the Special Counsel to make and carry out arrangements to deposit such discovery to defense counsel in this District," Judge Cannon asserted.
Further complications arose for Smith when Judge Cannon also denied him the opportunity to protect his list of 84 potential witnesses from Trump's legal team. Smith's concern was that Trump might intimidate or bias witnesses by criticizing them on social media platforms.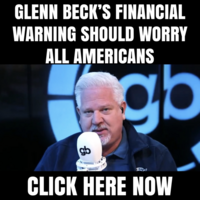 Observers of the case noted that Smith's legal approach leans more on stirring emotions than providing neutral evidence. They highlighted his frequent use of strong adjectives like "fraud/fraudulent" and "false/falsely" in his arguments. Some predict a substantial part of the government's case against Trump could be dismissed.
Smith is pursuing Trump under the 1917 Espionage Act, claiming that Trump inappropriately took classified documents from the White House during his term's end. Trump denies these accusations, emphasizing his right to declassify documents under the Presidential Records Act.
Alina Habba, one of Trump's leading attorneys, is set to challenge Smith's team with depositions to unveil potential biases in the case.
Trump's statement comes at an interesting juncture, as he has recently been issued multiple gag orders by the courts. Earlier this week, Judge Tanya Chutkan, an Obama appointee, issued an unprecedented gag order on him, limiting his freedom to speak about particular matters of the case.
The implications of the ruling could see Trump's case being brought before the U.S. Supreme Court. Trump had expressed his displeasure with the gag order, stating "I'll be the only politician in history that runs with a gag order where I'm not allowed to criticize people. We'll appeal it, and we'll see."
Both cases continue to garner nationwide attention and are sure to produce more developments in the coming weeks. Trump is still the 2024 GOP frontrunner by a whopping margin, despite facing multiple indictments and gag orders.