Former President Donald Trump turned on the charm for his prospective donors at a fundraising event held at his Mar-A-Lago Resort in Florida Thursday night, and, albeit briefly, the 45th President even cut a bit of a rug for his enthusiastic audience. Yes, Trump, showed off his iconic dance moves for the crowd which responded with enthusiastic cheers.
As reported by Politico, the fundraiser seemed to be focused around a single concise message: the primary is now over.
Among the crowd was a virtual who's who of the conservative scene with Reps. Marjorie Taylor Greene (R-GA) and Byron Donalds (R-FL) along with Texas Attorney General Ken Paxton. The former President was sure to take a moment and recognize each in addition to comedienne and TV legend Roseanne Barr.
Trump also addressed the withdrawal of California talk radio legend Larry Elder from the race and his endorsement of Trump.
"Larry said don't worry about it, when I drop out, you're the guy and I love you and I love him," Trump said.
There certainly seems to be plenty of reason for Trump to be light on his feet with approximately $6 million in donations filling his coffers in just that single night of MAGA-fueled revelry.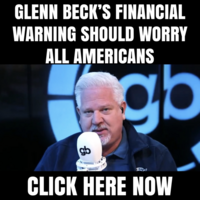 The titular 'Trump Dance,' as it has become widely known became a bit of a sensation on video platforms like TikTok starting back in 2020 with many creators finding it difficult to replicate the former President's trademark forward pumping fists, with elbows akimbo and gently gyrating hips.
The dance, now a staple of Trump's public appearances has taken on nearly a character of its own and is attributed by some with portraying him as more spry, nimble and lively than his opponent despite there being only three years of age between them.
As RSBN noted Oct. 7th, the crowds at his rallies still seem to love 'the dance' "Crowd in Waterloo, Iowa LOVES President Trump's rally dance, "even though it doesn't look TOTALLY presidential…"

The crowds in Derry, New Hampshire responded with similar enthusiasm on Monday.

Try as critics might to denigrate the former President's stage presence and mannerisms, his long and successful career as not merely an entrepreneur but a bit of a showman as well, is well documented and was prominently on display during both presidential campaigns and his first four years in the White House. For all the possible critiques of Trump, no one can fault him with a lack of enthusiasm, energy or a sense of fun.