Former President Donald Trump has released a new radio ad in support of America's auto workers, stressing that President Biden has "turned his back" on them.
The new ad comes as the United Auto Workers (UAW) union — one of the nation's largest auto workers unions that boasts more than 400,000 members — are striking against the big three U.S. auto makers. While auto workers unions have long supported Democratic candidates, the Biden Administration's shift towards electric vehicles has placed continued support in doubt.
"They are America's auto workers. They helped build our country and keep us on the move. and we've always been able to count on them during times of war, peace, prosperity, and tough times," a narrator reads in the Trump campaign's new ad.
"Yet all they've ever wanted is to compete fairly worldwide and get their fair share of the American dream. Donald Trump calls them great Americans and has always had their backs — from tax cuts for their families to playing hardball with China," the ad continues. "Biden? He's turned his back on the auto workers, by cutting a deal that uses America's tax dollars to help fund China's electric car business."
"That's a stake in the heart for American auto workers. And they can count on Donald Trump, to change that."

Roughly 13,000 auto workers are currently on strike, representing roughly 10 percent of the workforce for Ford, General Motors and Stellantis. The strike was announced after the two sides failed to come to a deal, with UAW representatives demanding a 36 percent pay increase for workers, citing comparable hikes for company executives.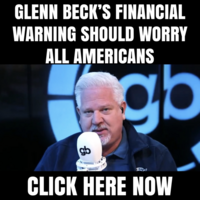 In June, the UAW announced that it would be withholding its support for President Biden over his administration's push towards electric vehicles. In an internal memo, UAW President Shawn Fain stated that the union will not be endorsing Joe Biden's re-election bid unless he makes significant commitments to protect auto industry jobs. "We want to see national leadership have our back on this before we make any commitments," Fain wrote in the memo.
Earlier this year, the Biden Department of Energy announced that it would lend Ford Motor $9.2 million in a joint venture to support the production of electric vehicle batteries across three factories in the United States, the largest such loan in the program office's history.
"We have been absolutely clear that the switch to electric engine jobs, battery production and other EV manufacturing cannot become a race to the bottom. Not only is the federal government not using its power to turn the tide – they're actively funding the race to the bottom with billions in public money," Fain said in a statement after the loan was announced.
"These companies are extremely profitable and will continue to make money hand over fist whether they're selling combustion engines or EVs. Yet the workers get a smaller and smaller piece of the pie. Why is Joe Biden's administration facilitating this corporate greed with taxpayer money?"