CNN political commentator Van Jones faced backlash from the crowd at the "March for Israel" rally following his suggestion of a ceasefire in the ongoing Israel-Gaza conflict. Organized by the Jewish Federations of North America, the rally was initially supportive of Jones' comments regarding the plight of children affected by the conflict.
However, the atmosphere quickly shifted when Jones advocated for an end to the bombing not only in Israel but also in Gaza. "My heart breaks for all the Israeli children, all the Palestinian children, and for Jewish American children living in fear," Jones stated.
His call for peace, however, was met with strong disapproval from the crowd, which erupted into chants of "No ceasefire! No ceasefire!" as they booed Jones.
Despite the hostile response, Jones continued his speech.
"I'm a peace guy. I pray for peace. No more rockets from Gaza and no more bombs falling down on the people of Gaza. God protect the children," Jones declared. "Let's end all the horror and all the heartbreak in the Holy Land."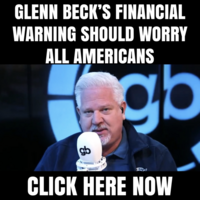 Later at the rally, U.S. Senate Majority Leader Chuck Schumer accidentally linked his position on Israel to the events of January 6th. Schumer, saying, "So the minute I heard of what happened on January 7th, I knew I had to go to Israel."
The rally in Washington D.C. drew tens of thousands of activists, indicating the strong support for Israel in the United States, but also highlighting the divisions and challenges in finding a path to peace in the region.
As the conflict enters its sixth week, the international community has intensified its appeals for a ceasefire. Despite these pleas, Israeli Prime Minister Benjamin Netanyahu has stood resolute in refusing them, arguing that the nation's security needs take precedence.
REACTIONS:
"no ceasefire" ??????? are they serious

— 🃏 (@jk3rd_) November 14, 2023
He didn't realize he said "let's take a stand against Muslims " didn't even try to correct himself

— GIFT (@Giftaveli) November 14, 2023
Perhaps he needs to worry about his own country… the antisemitism is coming from his own party.

— Rebeca Rodriguez (@rebequeen) November 14, 2023
October 7th or Jan 7th?? What happened to Democrats, they seem to be Having Diminishing Returns"

— Elijah (@Elijahwasike) November 14, 2023
Yea bet he was thinking about J6. Still living rent free

— Ragnarok (@rizzmatism) November 14, 2023