Vivek Ramaswamy took it to Chris Cuomo, the disgraced former CNN host now with News Nation, on his own show as he held up Cuomo as an example of how the mainstream media, he claims, is colluding to prop up Nikki Haley and push other narratives such as the origins of Covid-19.
The heated back-and-forth started off innocently enough as Cuomo asked why Ramaswamy thought criticizing Haley during the third GOP presidential debate was a winning strategy.
"Chris, I don't know what you've been smoking man, you and the rest of the mainstream media. It's laughable. Nikki Haley's been going after me the whole debate. First debate, second debate. You know she's been trailing me for most of the time. I realize the establishment media has realized there's a puppet they want to put up. I'm not playing that game," Ramaswamy said.
Challenged by Cuomo on his "tapestry of conspiracy theories," that was the moment when Ramaswamy let loose.

"My strategy is calling out the mainstream media like I did to Kristen Welker," he said, referencing one of Wednesday night's debate hosts. "I asked her about the Trump-Russia collusion hoax – look the audience in the eye and apologize to them."
"Just like I'll tell you: You're part of the mainstream media despite pretending like you're not. Look your audience in the eye and tell them you covered for your brother."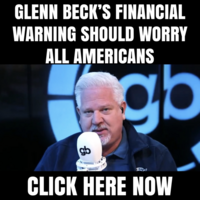 "You don't want to take care of your family? That's fine," Cuomo shot back. "Of course I cover for my brother."
In December of last year, CNN dismissed Cuomo after it was discovered that he was advising his brother, former New York Governor Andrew Cuomo, on how to address a mushrooming controversy in which female former aides to the governor claimed he touched them inappropriately or made suggestive comments. Four months later, Cuomo sued his former employer for $125 million alleging wrongful termination.
The interview was another example of how Ramaswamy has elbowed his way to the top of the also-ran pack of GOP candidates struggling to get out from under the shadow of former President Donald Trump. While the 45th president continues to lead the field, Ramaswamy and Haley have battled for second place in early-voting states like New Hampshire, leading to some nasty exchanges on the debate stage.