An aviation blog called flight global just posted an absolutely crazy video a Boeing 747-400LCF Dreamlifter taking off in Taranto, an Italian city, and, shortly after making it into the air, losing its right rear wheel. Watch that here:
https://twitter.com/BoardingPassRO/status/1579858165407305728
The translation of that tweet is "A Boeing 747 Dreamlifter operated by Atlas Air (N718BA) that took off from Taranto (IT) to Charleston (USA) on Tuesday morning (11OCT22) lost a main landing gear wheel during take-off. The aircraft operates the flight #5Y4231 and carries Dreamliner components."
Flight Global, commenting on what the plane was doing when its wheel fell off, noted that it was involved in the creation of new 787s (it carries parts) and that it was able to make it to its South Carolina destination despite the landing gear mishap. In its words:
Italian aerospace firm Leonardo manufactures 787 fuselage sections at its Grottaglie facility. Boeing resumed deliveries of 787s in August following a prolonged suspension.
The 747-400LCF transport (N718BA) had been en route to Charleston where Boeing has a 787 assembly facility, and proceeded to its destination despite the event.
[…]Italian accident investigation authority ANSV has yet to clarify whether it will open an inquiry into the wheel loss.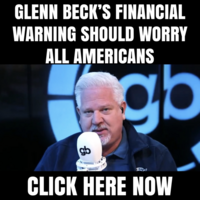 The shocking, welcoming fact that the plane was able to make it to its destination safely despite the wheel mishap was confirmed by the Flight Radar 24 Twitter account, which noted that the Dreamlifter can, even if it is suboptimal to do so, land without the wheel that was lost. It touched down safely in Charleston.
#5Y4231 on the ground safely in Charleston. https://t.co/QpORCsXV4l pic.twitter.com/q7w9yEH1Zp

— Flightradar24 (@flightradar24) October 11, 2022
Flight Radar then added that "A missing wheel is certainly a concern, but the 747 is a robust aircraft. We're reminded of this Virgin Atlantic flight from December 2014, which suffered a failure of the right outer main gear and returned safely to Gatwick."
And here's the video they shared of that incident:
Great video showing Virgin Atlantic Boeing 747 #VS43 Emergency landing with Radio: http://t.co/7L4DGUeoc1

— Flightradar24 (@flightradar24) December 29, 2014
According to ZeroHedge, the missing, massive wheel was found in a nearby vineyard after the takeoff incident. There is as yet no word on why it fell off.
Few other details about the event are forthcoming, though a spokesperson for Boeing commented in a short statement to The Independent, an online British paper, saying:
"A Dreamlifter cargo flight operated by Atlas Air landed safely earlier today at Charleston International Airport, after losing a wheel assembly from its landing gear on takeoff from the Taranto-Grottaglie Airport in Italy this morning.

"We will support our operator's investigation."
Crazy stuff all around. Thank goodness the pilots were able to land the massive airplane safely…imagine having to cross the Atlantic ocean and then, upon reaching your destination, figure out how to land a behemoth of a plane without landing gear! Hopefully they found time to kick back a few drinks and decompress after landing…and scream over the phone at whoever messed up and didn't correctly attach the wheel to the plane or check it for weaknesses that could cause it to fall off.
By: TheAmericanTribune.com
Featured image credit: Twitter screengrab