The reviews are in for the second GOP presidential debate, and critics didn't hold back in torching Fox News for the format, questions, and lack of structure.
The night, as expected, was dominated by candidates struggling for relevancy talking over one another in a gasping bid for prime airtime while moderators struggled to control the frenzy.
Stuart Varney of Fox Business set the tone of the evening by badly mispronouncing the name of his co-host Ilia Calderón of Univision, eventually giving up and letting her lead the introduction of the panel.
WATCH:

Calderón, a newcomer to Republican presidential debates, made feeble attempts to interject while being essentially ignored by debate participants. The exchange played out again and again throughout the night while also-ran candidates like Nikki Haley, Tim Scott, Doug Burgum, and Chris Christie aimed their arrows at Ron DeSantis and Vivek Ramaswamy who so far have led the alternatives to former President Donald Trump.
WATCH: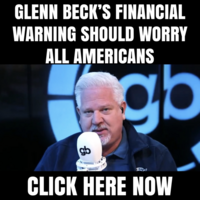 Megyn Kelly, no stranger to moderating the rough and tumble of presidential politics, put it even more simply, saying the moderators had "lost control" by this point.
Moderators, once again, lost all control

— Megyn Kelly (@megynkelly) September 28, 2023
Matt Schlapp, chair of the Conservative Political Action Conference, joked that the loquacious shout-fest was more akin to a "Fox News ratings meeting" than an event worthy of the next U.S. president. The swipe was directed at the network's struggle in maintaining viewers for debates without former President Donald Trump, forcing Fox to drastically cut the price of advertising for Wednesday night's debate.
Absolute chaos at the GOP debate tonight.

If they were trying to make themselves look like the mature alternatives to Trump…

They've failed.

Instead, it looks like a Fox News ratings meeting. pic.twitter.com/wDP8wrBCRa

— Matt Schlapp (@mschlapp) September 28, 2023
Glenn Beck, a Fox alum, used the hashtag "Fox failure" to describe the bedlam.
"[T]his is the worst debate i have seen in my lifetime," Beck wrote on X.
I have officially given up on this stupid @foxdebate. #SHUTUP this is the worst debate i have seen in my lifetime. Why does the @gop keep going to the networks? Only winner: Trump because he is not anywhere near. #foxfailure

— Glenn Beck (@glennbeck) September 28, 2023
The chaotic night provided plenty of fodder for liberal hosts on MSNBC where Joy Reid joked, "I do feel dumber" after watching a spectacle akin to a "student council debate."
WATCH:
Damn Joy Reid didn't just say the #GOPDebate felt like a Student Council Debate 😂😂😂 pic.twitter.com/FphK7eOSaS

— I Plead the GIF 🖐🏾 (@lilwaltjr305) September 28, 2023
Babylon Bee, the satirical conservative news site, perhaps won the internet's reaction pool, declaring that the TV remote's mute button had won what proved to be a truly embarrassing night for all involved.
'Mute Button' Wins GOP Debate https://t.co/3TFxI4iraK pic.twitter.com/vV11XXtdeo

— The Babylon Bee (@TheBabylonBee) September 28, 2023