Daily Wire host and conservative commentator Candace Owens is on the verge of releasing what promises an awesome documentary that viciously savages Black Lives Matter called "The Greatest Lie Ever Sold."
Watch the trailer for the soon to be released (it will come out on 10/12) here:
As one might expect from "The Greatest Lie Ever Sold" title, the new documentary bashes BLM both for being a grift and for being a lie.
The homepage for the documentary on the Daily Wire's site notes that:
"Widespread vandalism and looting during the BLM protests cost $2 billion after violence plagued 140 cities in the wake of George Floyd's death"
"Celebrities, politicians, corporations, and the media glorified George Floyd and minimized the riots causing polarization across the country.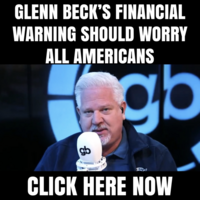 "A top Black Lives Matter leader has been accused of stealing $10 million dollars from the organization through a 'scheme of fraud and misrepresentation'
"While everyone was posting a black squares Instagram, Candace didn't buy the George Floyd narrative the media was selling. This explosive documentary is the product of Candace's fearless pursuit of the truth."
Similarly, Candace says, in the documentary: "Riots, violence, and biblical heresy — that is the true story behind the George Floyd story. You look around you, and you see what is left — a story that made its way around the world. Do you see $90 million invested in this community? Where did that money go?"
In other words, it was one big, violent grift that enriched the race hustlers and race baiters by drawing millions of dollars from those wanting to virtue signal following the death of George Floyd.
Candace took to Twitter to promote the upcoming documentary, destroying a "Black Lives Matter" tweet from actor and singer Jaden Smith by quote tweeting that with a trailer for the documentary exposing the grift that was BLM and took a hammer to Smith personally, saying "Ironically, you suffer from a life of tremendous white privilege. You say "black lives matter" not because you mean it but because you hope it provides you legitimacy within a community you never knew. The fraudulent BLM will be exposed on 10/12. You're invited to my premiere."
She then went on to say "@jaden we are hosting the premiere here in Nashville on 10/12. Please wear black out of respect for the demise of the movement which led black America into further poverty, incarceration and despair. http://dailywire.com/candace to sign up and watch."
But while Candace's Twitter antics drew some attention to the documentary and her, by far the bigger story regarding her and BLM came thanks to Kanye, who appeared with her wearing a "White Lives Matter" shirt and then took to Instagram to call BLM a "scam," something that seems like it will be proven and highlighted in Candace's new documentary. Kanye later appeared on Tucker Carlson's program and defended the shirt and his Christian faith and pro-life views.
So things are finally looking good for a pushback on the organization behind so much vitriol and suffering in 2020.
By: TheAmericanTribune.com