Joining Trump, Elon, and many Republican members of Congress, Fox News Channel's Judge Jeanine Pirro just took a side in the battle for who will be Speaker of the House and sided with Kevin McCarthy, saying that the remaining holdouts need to listen to the will of the majority and end the chaos.
Speaking on that, Judge Jeanine said "They are making the Republicans look ridiculous. I like Kevin McCarthy … why wasn't this done ahead of time? Why are we doing this in front of the public? We look like a bunch of fools and Lauren Boebert, all due respect, the woman barely won her race."
Continuing, she then said "They have no other alternative. They are egomaniacs who've got no answers and they ought to just be quiet and just go along with the majority at this point. If you don't want to vote for a bill, don't vote for it."
Watch her here:
Adding context to Judge Jeanine's obvious frustration with the Congressional holdouts, the Daily Caller reported that:
Boebert and 20 other Republican representatives blocked Kevin McCarthy's bid for speaker in multiple ballots since Tuesday by denying him the 218 votes necessary to secure the position. The 11 ballots are the most since 1859.

On the 11th ballot, McCarthy only received 200 votes, with 12 going to Republican Rep. Byron Donalds of Florida, seven for Republican Rep. Kevin Hern of Oklahoma and one for former President Donald Trump, while Republican Rep. Victoria Spartz of Indiana voted present and Republican Rep. Ken Buck of Colorado missed the vote.
Judge Jeanine's comments put her at odds with FNC's Tucker Carlson, who noted that the holdouts have some good points, particularly in thinking that Kevin McCarthy isn't conservative enough to be the sort of Speaker of the House that the GOP needs right now. Speaking on that and telling McCarthy how he could convince people that he's conservative, Tucker said: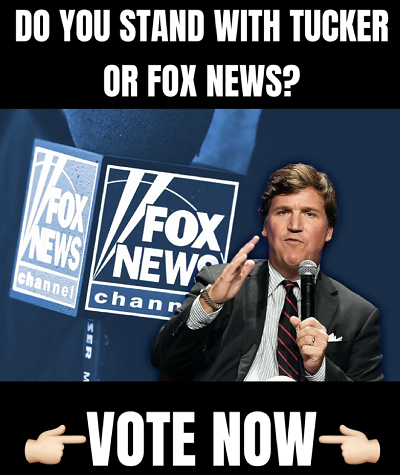 If Kevin McCarthy wants to be the speaker, he is going to have to do things he would never do otherwise. Like what? We can think of at least two things. First, released the January 6 files—not some of the January 6 files and video—all of it. And not just some phony committee that will hide them, that in fact is designed to hide them from the public, but put them online. Release them to the public directly so the rest of us can finally know what actually happened on January 6, 2021. It's been two years. It's long overdue. It's our right as Americans to know, and McCarthy could tell us.
Continuing, he then said:
Kevin McCarthy of California was going to be speaker. He badly wants to be Speaker. In fact, he wants that job more than anything else in his life and he was going to get it. But then a group of 20 Republican members stopped him. Now they stopped him because they decided that Kevin McCarthy is not conservative enough to represent a party that's just taking back the House from Nancy Pelosi. and they are definitely right about that.

McCarthy is not especially conservative. He is, in fact, ideologically agnostic. He's flexible. His real constituency is the lobbying community in Washington. 
Featured image credit: screengrab from embedded video