The Biden Administration is facing heavy criticism over a now-deleted tweet from the U.S. Office of Palestinian affairs that urged Israel not to respond to widespread attacks on civilians by Islamist terrorists from the Gaza Strip.
Widespread attacks on Israeli territory erupted with a fury on Saturday as thousands of rockets and mortar rounds were fired from the Gaza Strip into cities across Israel. In addition to the rocket attacks, Islamist militants infiltrated Israeli cities and proceeded to slaughter civilians indiscriminately. Horrifying footage has emerged that shows jihadists killing civilians in their homes, cars and bus stops while slain Israeli soldiers have been paraded through the streets in Palestinian territory.
At least 50 Israeli soldiers and civilians have been abducted into Palestinian territory as of this report, prompting Prime Minister Benjamin Netanyahu to declare a state of war and mobilize upwards of 100,000 reservists. Israeli Defense Officials have confirmed that battles with militants are ongoing in southern Israel, while offensive operations against Hamas targets in the Gaza Strip are underway.
While President Biden has yet to comment on the rapidly unfolding situation, a now-deleted post from the U.S. Office of Palestinian affairs is generating intense criticism. The post urged Israel not to respond to the attacks with force, stating, "We unequivocally condemn the attack of Hamas terrorists and the loss of life that has incurred."
"We urge all sides to refrain from violence and retaliatory attacks. Terror and violence solves nothing."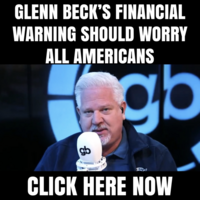 🚨🚨🚨Joe Biden DEMANDS Israel NOT Defend Itself From Terrorist Attacks

In a now deleted tweet, the Biden Regime demanded Israel stop fighting after a brutal surprise attack on Israel by terrorist group Hamas overnight.

Hundreds of Israeli civilians have been killed/captured pic.twitter.com/rG0Mqk3F4R

— Benny Johnson (@bennyjohnson) October 7, 2023
The deleted post sparked widespread outrage on X. "After giving Iran $6billion of our money, the Biden administration's initial reaction was to tweet at Israel 'to refrain from violence and retaliatory attacks,' before deleting the post," wrote New York Post reporter Miranda Devine.
The Biden Administration has also come under fire due to a recent prisoner exchange with Iran that saw $6 billion in cash wired to the Iranian regime. Officials have speculated that Iran could have played a role in financing or planning the attacks due to their sophisticated nature, especially as Iranian-backed Hezbollah militants have been amassing along the Israel-Lebanon border.
This is a developing story.