Backers of President Biden have launched a write-in campaign in New Hampshire in an effort to salvage the state after the Biden was left off the Democrat primary ballot. The Biden Campaign successfully lobbied the Democratic National Committee to change the party's primary calendar in order to begin with South Carolina, though the New Hampshire Democrat Party has refused to get on board. As a result, Joe Biden was left off the ballot, potentially leaving the door open to a successful primary challenge.
On Monday, Biden's backers in the Granite State launched a write-in ballot effort on his behalf.
"The fate of our democracy itself hangs in the balance in the 2024 election," reads Write In Biden's website. The campaign describes itself as a "grassroots effort led by dozens of citizens across the state who are committed to standing up for our democracy against MAGA extremism."
The group's website stresses that neither the official Biden re-election campaign nor the New Hampshire Democratic Party are involved with the effort. Write In Biden has received endorsements from dozens of Democrat state senators, representatives, judges and other political figures, however.
"The fight for our democracy starts here and now, and New Hampshire will show the nation and world that President Joe Biden is the leader we need to continue to move this country forward," reads the group's mission statement. "While misguided DNC rules are leaving Joe Biden off the primary ballot here, New Hampshire Democrats and Democrat-leaning Independents overwhelmingly support Joe Biden and plan to write him in."
Kathy Sullivan — a former New Hampshire Democratic Party chair — described the write-in campaign as "old-fashioned" in an interview with local outlet WMUR.
"So that's going to be the real focus, trying to get that word out to people. Through as many means as we have as possible," Sullivan said. "We don't have direct mail, we don't have the money for advertising or anything like that. So we're going to have to do a lot, just direct contact to people. Really kind of an old-fashioned campaign in a lot of ways, which is fun, right? Getting out there, you know, people getting out their lawn signs from four years ago and putting them out on their lawns because we don't have new ones."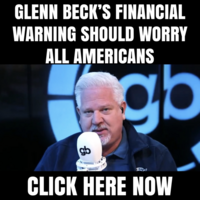 While President Biden is widely expected to lock down his party's nomination for president in 2024, lack of ballot access in New Hampshire could embarrass the campaign and build momentum for a challenger.
The primary beneficiary would likely be U.S. Rep. Dean Phillips (D-MN), who announced his bid in the Granite State last week after months of speculation. Phillips has stressed that while he agrees with President Biden on policy, he believes that the party needs a younger White House nominee.
Despite the challenge from Phillips and a number of polls signaling potential vulnerability, the Biden Campaign has expressed confidence that the president will win with the write-in effort.
Biden re-election campaign manager Julie Chavez Rodriguez wrote in a letter to New Hampshire Democratic Party Chair Raymond Buckley that "while the president wishes to participate in the primary, he is obligated to comply" with the state party's rules.
"The president looks forward to having his name on New Hampshire's general election ballot as the nominee of the Democratic Party after officially securing the nomination at the 2024 Democratic National Convention, where he will tirelessly campaign to earn every single vote in the Granite State next November," Rodriguez wrote.