One of the Democratic Party's staunchest critics of President Joe Biden is backing up his words with action, announcing Thursday that he plans to challenge the aging incumbent for reelection.
Congressman Dean Phillips (D-MN) sat for an interview with CBS News where he cited President Biden's diminishing cognitive ability and the lack of enthusiasm among Democrats to see the party's leader run for a second term. Next year's elected, he said, needs to be "about the future."
"I think President Biden has done a spectacular job for our country. But it's not about the past. This is an election about the future. I will not sit still I will not be quiet in the face of numbers that are so clearly saying that we're going to be facing an emergency next November," Rep. Phillips said.
WATCH:
The Daily Caller added to the report by noting Rep. Phillips has reached out to New Hampshire Democratic Party Chair Ray Buckley about staffing up for the state's first-in-the-nation primary. Buckley has been at odds with President Biden ever since his campaign said Biden would honor new rules handed down from the Democratic National Committee that the first official primary will take place in South Carolina. By passing up New Hampshire's primary, which state Democrats plan to hold regardless, Biden is effectively ceding an early battleground to Rep. Phillips and others like Robert F. Kennedy, Jr., who recently announced he plans to continue his campaign as an independent candidate.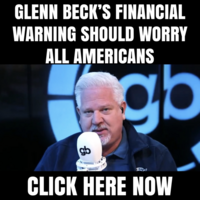 With every new poll showing most Americans, and even a majority of Democrats, concerned about President Biden's age, Rep. Phillips has emerged like a skunk at the garden party to hammer his message about the need for "generational change" at the top of the ticket.
The White House has pushed back aggressively on concerns about the president's age. Biden Press Secretary Karine Jean-Pierre was taken to task on CNN recently for claiming the White House Press Corp "can't keep up" with Biden's vigor despite the many trips, falls, and lost trains of thoughts that haunt him and nearly every public event. Former President Donald Trump, who leads Biden in some early polls, has mocked his competitor for getting lost on stage and "walking on toothpicks" as he is guided by aides who are holding the leader of the free world together with shoestring and bubblegum.