President Biden will not be appearing on Democrat primary ballots in the state of New Hampshire in protest of party rules to start the primary cycle with Iowa and the Granite State. The move could potentially complicate the campaign's desire to have a clean primary process as the president is widely expected to be gaining another primary challenger as early as this week.
The Biden campaign has sought to reorganize the Democrat Party's primary process to begin with South Carolina, arguing that the state's "diverse population" is more representative of the country than Iowa or New Hampshire. President Biden also performed well in South Carolina in the party's 2020 primary, with many Democrat strategists pointing to the election that got the Biden campaign rolling after a rough start.
Earlier this year, the DNC approved a new calendar that will open the primary process with South Carolina on February 3, followed three days later by New Hampshire and Nevada.
Party leaders in New Hampshire have balked at the plan, however.
Biden re-election campaign manager Julie Chavez Rodriguez wrote in a letter to New Hampshire Democratic Party Chair Raymond Buckley that "while the president wishes to participate in the primary, he is obligated to comply" with the state party's rules.
"The president looks forward to having his name on New Hampshire's general election ballot as the nominee of the Democratic Party after officially securing the nomination at the 2024 Democratic National Convention, where he will tirelessly campaign to earn every single vote in the Granite State next November," Rodriguez wrote.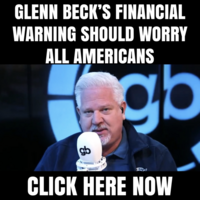 Biden's absence from the ballot has created some degree of uncertainty as the campaign has frequently dismissed primary challenges from past competitors.
After Robert F. Kennedy Jr. opted to drop out of the Democratic primary and run as an independent instead, U.S. Rep. Dean Phillips (D-MN) appears to be readying a primary bid after unsuccessfully calling on a Democrat governor to step up.
Phillips has reached out to potential staffers and a number of political consultants, staffers and New Hampshire Democratic Party officials about setting up a campaign in the state. He has also informed a number of his House colleagues of his intention to run.
According to a report from the Minneapolis Star Tribune, Phillips could announce as early as Friday.
Despite the looming primary challenge, both the Biden campaign and the New Hampshire Democratic Party chairman have expressed confidence in Biden's ability to win the state with a write-in campaign. "The reality is that Joe Biden will win the New Hampshire first-in-the-nation primary in January, win renomination in Chicago and will be re-elected next November," Buckley said in response to the Biden campaign's letter.
The state has yet to set a formal date for its 2024 primary.