Former President Donald Trump was in top comedic form Wednesday night, roasting President Joe Biden over a recent stump speech where he turned 180 degrees from the podium and attempted to walk through the back wall as if it were an exit.
Speaking at a Florida rally, the GOP leader jokingly compared his ability to find an exit on either end of the stage with Biden's inability to even keep his eyes open without stimulants Trump claimed are being fed to him by his handlers.
"We have a man that literally can't speak. He can't get off a stage… When I'm finished I'm gonna look [to the left], there's an exit. I'm gonna look [to the right], I could that one, that one. But what I can't do is walk through the back wall," Trump said, pointing his thumb past his shoulder and drawing audible laughs from the audience.
Mocking President Biden's sleepy demeanor, Trump joked, "You don't after about 20 minutes the stuff that he's taking wears off so it gets really bad. He gets a little groggy, gets a little bit groggy! They say 'Get him off the stage, that s***'s wearing off!"
WATCH:

Critiques about President Biden's advanced age have been around since Trump first suggested in 2020 that his staffers would put Biden "in a home" if he won the presidency, instead of governing around him. True to the characterization, President Biden appeared to fall asleep at a ceremony honoring victims of the Maui fires and earlier nodded off during a public meeting in the Oval Office.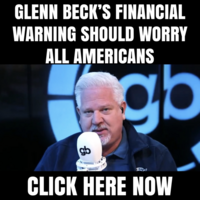 Unplanned nap times are just one of the issues Biden must deal with as America's oldest-ever president. The president's team has quietly launched a full-scale plan to prevent the 80-year-old from tripping in public and repeating scary incidents like a fall he took during an Air Force graduation over the summer. He has appeared dazed and confused during public events, eventually being directed by others — even the King of England — about where to head next.
In head-to-head matchups, President Trump bests Biden by upwards of seven percent. The Republican frontrunner is up big in the polls and appears on a glide path to his party's nomination.