The race for House Speaker took a harrowing turn in the late morning hours Thursday, with sources telling Newsmax that Congressman Steve Scalise (R-LA) is expected to drop out of the race after he concluded he would be unable to secure the necessary 217 votes.
The Majority Leader appeared on a glide path to the top job following a meeting of the GOP caucus on Wednesday where insiders say his whip operation collected support from a sizable majority over Rep. Jim Jordan (R-OH) who is running for Speaker with the endorsement of former President Donald Trump. On Thursday morning, however, at least 10 Republican congressmen confirmed they would not back "Status Quo" Scalise on the floor for a vote where he could only afford four dissidents.
His expected removal from the race could come as soon as today.
WATCH:

Sources added that they expect Rep. Jordan to jump back into the race and face potentially no opposition a second time around. Rep. Scalise played into fears from GOP moderates that Jordan as Speaker would imperil them in their swing districts.
The fight for a new leader did not fall on the same fissure lines present during the ouster of former House Speaker Kevin McCarthy (R-CA). Rep. Matt Gaetz (R-FL), who filed the original motion to vacate McCarthy's chair, declared his full support for Scalise in the hours after the caucus rallied behind him while other conservative rabble-rousers like Reps. Lauren Boebert (R-CO) and Ken Buck (R-CO) were among those promising to never support Scalise.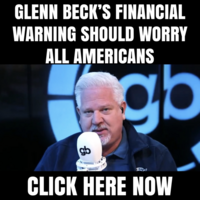 Conservatives have largely centered their opposition on perceived failures by GOP leadership to put Democrats on the defense more frequently while also relying on omnibus spending packages to pass a plethora of legislation they believe should be subjected to standalone votes. Last week McCarthy passed a very short-term government funding bill with the help of Democrats, enraging those who saw McCarthy choose political expediency over ideology.
As a leader in the House's impeachment inquiry into Biden, Rep. Jordan has leveraged his new attention in a role that has drawn support from outside the chamber. He has largely relied on media interviews with friendly news outlets to pressure his colleagues into supporting his bid.