Seniors receiving Social Security benefits are in for a rude awakening from the Biden administration, which on Thursday announced that its annual Cost of Living Adjustment (COLA) for the program would be less than half the current rate of inflation.
The program is set to boost monthly payments by 3.2 percent in 2024, less than half the rate of this year's 8.7 percent inflation, according to The Western Journal. It is a lifeline for those on fixed incomes and supports more than 71 million Americans, paying out about $1.7 trillion each year.
A report by trustees for Social Security and Medicare concluded in March that neither program will be able to pay out full benefits to recipients by 2033, a scary prospect for people like Alfred Mason, 83, of Louisiana.
"Any increase is welcomed, because it sustains us for what we are going through," he said. Despite not matching inflation, any increase "would be greatly appreciated."
Social Security is financed by taxes taken from the paychecks of employees as well as contributions from employers, garnering buy-in from those who will rely on payments later in life. As baby boomers increasingly retire, the nation's largest generation threatens to overwhelm a system that requires more contributors than recipients in order to remain self-sustaining. In 1960, more than five workers contributed for every Social Security beneficiary; today that figure is just 2.8 workers.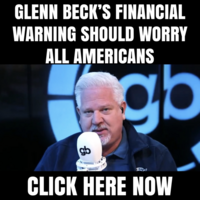 Senior citizen advocates have for years urged Congress to tackle America's "third rail" of politics.
Jo Ann Jenkins, CEO of the AARP, said the organization "is urging Congress to work in a bipartisan way to keep Social Security strong and to provide American workers and retirees with a long-term solution that both current and future retirees can count on."
"Americans work hard to earn their Social Security, and it's only fair for them to get the money they deserve."
Mary Johnson, Social Security and Medicare policy analyst at the Senior Citizens League, said Congress "does not have any record of successfully and timely making changes to Social Security," and when there were reforms to the program in 1983 — "we were far less divided."
"Certainly the situation today is so contentious, simply getting there now is a huge effort."