U.S. Senator John Fetterman (D-PA), dressed for bedtime, sat on live TV Wednesday night reflecting how American voters do not send their "best and brightest" to Washington, D.C. in a clip that left viewers wondering whether the freshman Democrat ever considers his own mental faculties.
Sen. Fetterman told late-night host Stephen Colbert that he "can't believe" that voters are sending such dim-witted representatives to the nation's capitol to pass laws and lead the federal government.
"You all should need to know that America is not sending their best and brightest to Washington, D.C.,," he said, drawing laughter from the audience. Fetterman shook his head in disbelief, adding, "Sometimes you just literally can't believe, like, you know, these people are making the decisions that are, you know, determining the government here. And it's actually scary to me."
WATCH:
The hoodie-clad, unshaven Democrat appeared totally oblivious to the obvious: many observers lump him into that very category.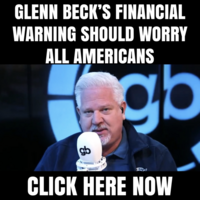 Does he own a mirror

— Chaya Raichik (@ChayaRaichik10) October 12, 2023
Colbert was stunned. Uncle Fester still didn't get it and double downed. That's fun. Love it that they're putting him on talk shows.

— Compass | Prime (@PlotACourse) October 12, 2023
— Christopher-Aaron Felker (@ChairmanCAP) October 12, 2023
The first-term Democrat has struggled both in form and function since joining the Senate this year. One of his Capitol Hill aides was caught on camera saying Sen. Fetterman would support a bill to abolish the Second Amendment. Last month, Senate Majority Leader Chuck Schumer tried to quietly amend the chamber's dress code to allow Fetterman to wear his hoodies on the floor only to change course after outrage from both sides of the aisle. The resulting brouhaha led Fetterman to make the bizarre criticism of Republicans that they should go "hump a different leg."
Earlier this year, Sen. Fetterman was hospitalized for depression, spending six weeks in inpatient treatment before returning to the job. The public admission of mental health struggles drew bipartisan support, though it didn't stop criticism of Fetterman's continually strange or downright inept statements on issues of national importance.
During a Senate hearing earlier this year, Sen. Fetterman spent nearly two minutes mumbling incoherently about the responsibility of banks and the need for stricter financial regulations. The struggle was repeated with other matters in April, May, and June in a never-ending vexation of verbiage that has given Republicans plenty of fodder for the internet.