The special counsel overseeing a sweeping investigation into President Joe Biden's handling of classified documents during his decades in office is giving serious consideration to asking that the president testify.
For months, Robert K. Hur has quietly plodded along, working under the public's radar to scrutinize document storage procedures by the president and his staff going back to his time in the U.S. Senate. Hur has deliberately kept his moves clandestine, insiders say, to keep at bay the politicization that has engulfed the multiple cases against former President Donald Trump by Justice Department special counsel Jack Smith.
Hur has also navigated Washington for years and is familiar with the political nature of such investigations. He was appointed by President Trump in 2017 to lead the Maryland U.S. Attorney's Office and previously served under Deputy Attorney General Rod Rosenstein, who appointed Robert Mueller as special counsel to investigate a connection between Trump's 2016 campaign and Russian operatives.
Now, Hur and his team are contemplating how or if they will request an interview from President Biden as well as the possibility that he may decline. A face-to-face sit down between Biden and Hur is unlikely though, as the president has multiple avenues to cooperate with the investigation including submitting written testimony or answering questions through attorneys for the administration.
Investigators have already interviewed other individuals in the highest echelons of the federal government including Secretary of State Secretary Anthony Blinken who was the curator of Biden's documents following his time as vice president; Ron Klain, who served as White House chief of staff until earlier this year; and Michael R. Carpenter, the former managing director of the Penn Biden Center, according to the New York Times.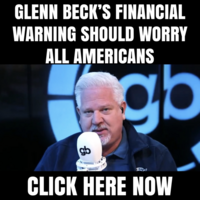 In November 2022 aides for the president informed the National Archives that top-secret documents were discovered in the garage of his Delaware home, an embarrassing revelation that dragged Biden's handling of classified materials into the news just as President Trump was swatting away calls from the Justice Department to return allegedly classified documents. The FBI ultimately searched President Biden's house and kicked off the federal government's ongoing investigation of the commander-in-chief.
The White House has downplayed the seriousness of the investigation, claiming the president is cooperating in contrast to President Trump who did not return records and claims anything in his possession was declassified under the Presidential Records Act. He has decried the lack of focus on Biden's documents case as emblematic of a two-tiered justice system that has been weaponized by the Biden administration to target the president's leading challenger next year.