President Biden continued a run of horrific polling news on Sunday as an NBC poll found the president trailing Donald Trump for the first time. The president also lost significant support among voters between the ages of 18 and 34, a demographic that overwhelmingly supported him in 2020.
NBC's national poll measured Biden's approval rating at 40 percent, the lowest number of his tenure. The survey also found President Biden trailing former President Donald Trump in a hypothetical rematch, a trend that has been mirrored by a number of the nation's top pollsters, including Harvard-CAPS Harris, Quinnipiac, and the New York Times/Siena College.
Trump also leads Biden in the RealClearPolitics polling average.
"Joe Biden is at a uniquely low point in his presidency, and a significant part of this, especially within the Biden coalition, is due to how Americans are viewing his foreign policy actions," said Democratic pollster Jeff Horwitt of Hart Research Associates, who teamed up with Republican pollster Bill McInturff on the survey.
The poll found that Biden's support among younger voters due to his handling of the conflict in the Gaza Strip. Among voters aged 18 to 34, a whopping 70 percent disapprove of the president's performance on the issue.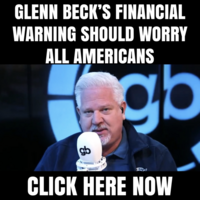 In total, 46 percent of voters between the ages of 18 and 34 said they will back Trump in 2024 while 42 percent prefer Biden. The latest figures represent a remarkable turn of events since 2020, when Biden carried the demographic by more than 20 percentage points.
The NBC News poll is not the only survey showing a significant shift in Biden's support among younger voters.
According to a New York Times/Siena College survey conducted last month, Trump and Biden were effectively tied among voters under 30. Despite overwhelmingly winning the demographic in 2020, voters under 30 expressed confidence in Trump over Biden by a margin of 28 points when it comes to the economy.
Just two percent of voters under 30 agreed that the economy is currently in "excellent" condition.
Another recent poll from CNN also had Trump narrowly winning voters between the ages of 18 and 34, while Quinnipiac measured Biden's lead at just 9 percentage points, a fraction of his 2020 level of support.