U.S. taxpayers just footed the bill for another round of Ukrainian relief.
On Wednesday, the United States announced that it will provide Ukraine with 31 advanced M1 Abrams tanks, valued at $400 million, in the coming months. The decision was made to resolve a diplomatic impasse with Germany over the best way to assist Kyiv in its conflict with Russia.
President Biden expressed his gratitude to Germany for their decision to provide Ukraine with Leopard 2 tanks: "Germany has really stepped up," he said.
Biden claims "The expectation on the part of Russia is we're going to break up, but we are fully, totally and thoroughly united."
Delivery of the Abrams tanks, which are considered among the most powerful in the United States arsenal, will not be happening immediately. According to senior administration officials who provided information to reporters, it will take several months, not weeks, for the tanks to be delivered. The decision is being viewed as a long-term measure to support the defense of Ukraine.
The cost of an individual Abrams tank can fluctuate, and can exceed $10 million when factoring in training and maintenance expenses.
SEE REACTIONS BELOW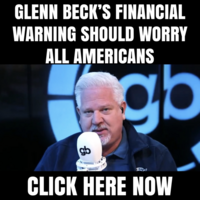 BREAKING: Biden officially arms Ukraine with 31 Abram Tanks

Buckle up pic.twitter.com/tX36lQHICr

— Clayton Keirns (@CKeirns) January 25, 2023
BREAKING: Biden to send tanks to Ukraine

"It will enhance Ukraine's capacity to defend its territory and achieve its strategic objectives," Biden said.

What about achieving OUR strategic objectives, Mr. President? Like caring about AMERICANS?

Your duty is to OUR flag.

— Jenna Ellis 🇺🇸 (@JennaEllisEsq) January 25, 2023
A1 Abrams tanks – typically, we sell these to other countries but instead, you're buying them – for Ukraine. 31 of them are currently en route. pic.twitter.com/OOtUNItQJa

— Benjamin Jinno (@BlueCollarBen) January 25, 2023
WHITE HOUSE: US hopes that arms supplies to Ukraine will help Ukraine seize lost territories, including Crimea.

— Election Wizard 🇺🇸 (@ElectionWiz) January 25, 2023