Special Counsel Robert Hur is reportedly not expected to bring charges in the investigation into President Joe Biden's mishandling of classified documents. The report, which broke this morning, suggests Joe Biden and his staff will only face "sharp criticism" for their handling of sensitive materials.
The situation closely mirrors the 2016 controversy involving then-Secretary of State Hillary Clinton, where former FBI Director James Comey criticized Clinton's handling of classified information but did not recommend charges. Many argued that it set a precedent of leniency for high-ranking officials in matters of national security.
Hur's investigation, which has been ongoing for a year, has focused on classified documents from Biden's tenure as Vice President found at his former office at the Penn Biden Center in Washington, DC, and his Wilmington, Delaware home. The detailed report by Hur's team is expected to be critical of the way Biden and his staff managed these sensitive materials according to CNN.

This is likely to fuel further criticism from former President Donald Trump and his allies, who have previously drawn comparisons between Biden's case and the sprawling federal investigation into Trump's handling of classified documents.
In early October, Biden quietly sat down for an interview with Hur. "The voluntary interview was conducted at the White House over two days, Sunday and Monday, and concluded Monday," a White House spokesperson said.
"As we have said from the beginning, the president and the White House are cooperating with this investigation, and as it has been appropriate, we have provided relevant updates publicly, being as transparent as we can consistent with protecting and preserving the integrity of the investigation. We would refer other questions to the Justice Department at this time."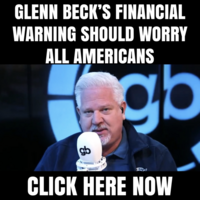 On Monday, the U.S. House Committee on Oversight and Accountability issued a letter to Hur demanding documentation "related to President Biden's mishandling of classified documents and the Bidens' influence-peddling schemes."
The federal investigation into Biden's handling of classified documents has been slow-developing in contrast with the probes into Trump and former Vice President Mike Pence.
In January, Attorney General Merrick Garland appointed Hur as a special counsel after classified documents from the Obama administration were discovered at the President's former office in Washington, D.C., as well as his residence in Wilmington, Delaware.
Biden has said earlier that he was "cooperating fully and completely" with the DOJ's investigation. Pence also cooperated with federal investigators by providing an interview regarding his handling of classified material, which ultimately led to his exoneration.
Trump has attempted to equate the investigation into his handling of classified documents with the ones involving Pence and Biden. However, Biden's case differs significantly, as argued by his aides.
When classified documents were discovered in his office, the current president allegedly returned them to the government and voluntarily allowed federal authorities to search his properties for additional materials. On the other hand, the FBI had to obtain a warrant to retrieve documents from Trump after he resisted efforts to reclaim them, some claim.
Nevertheless, Biden's aides have been reportedly frustrated by Garland's appointment of a special counsel. In private discussions, the President's aides expressed their frustration about the Justice Department's closure of the investigation into Pence, citing no wrongdoing.
Biden's advisors privately worry that Hur, while potentially absolving Biden of misconduct, might publicly rebuke him for negligence, recalling former FBI Director James Comey's critique of Hillary Clinton's classified information management in the 2016 campaign.