On Monday, the transcript of Dr. Fauci's November 23rd deposition was released, and it appears he may have lied under oath. He stated in his testimony that he was not involved in the redaction of FOIA requests, despite what his agency had previously stated.
When Fauci was asked about his role in responding to FOIA requests about his emails from the National Institute of Allergy and Infectious Diseases, Fauci said that he was not immediately involved. However, as the Daily Caller points out, "the U.S. Department of Health & Human Services (HHS) previously claimed otherwise"
FREE REPORT: How To Survive The Biden Stock Market Crash Of 2023
"I don't — a FOIA request does not come to me, and I look through my e-mails and give the e-mails that they ask for," Fauci said. "We have a system at the NIH where FOIA requests come in and a different component of the institutes tap into the e-mails and provide the e-mails that are requested. I don't decide which e-mails go and don't go."
Fauci continued by saying that he "never redact[ed]" anything and that he had "no involvement" in what gets redacted.
As the Daily Caller points out, the HHS said the exact opposite in 2020:
The HHS claimed otherwise during a Joint Status Report in a 2020 lawsuit filed by the Daily Caller News Foundation over a public record request. The request is being managed by Judicial Watch, a conservative organization dedicated to "transparency, accountability and integrity in government, politics and the law," according to its website.
Judicial Watch president Tom Fitton called Fauci out on Twitter: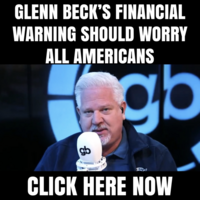 Gov told us (and federal court) that Fauci and team "must often be given an opportunity to review" documents before they are released (which was also another excuse for delays)! But Fauci just testified he had nothing to do with reviewing FOIA docs! @Eric_Schmitt @JudicialWatch https://t.co/2VOPRnSFk6

— Tom Fitton (@TomFitton) December 6, 2022
He also told the Daily Caller the following, "Either Fauci was being dishonest about his role in FOIA or his agency was misleading a federal court to stall the release of key China-c***d documents,"
For what it's worth, Fauci also hilariously said he "doesn't recall" a whopping 174 TIMES.
According to the transcript, Dr. Fauci said "I don't recall" 174 times, including when asked about emails that he sent, interviews that he gave, and other important information.

— Eric Schmitt (@Eric_Schmitt) December 5, 2022
Nothing fishy there, right?