Disney has made significant changes to its upcoming movie lineup, a revelation that has many conservatives claiming victory. The entertainment giant announced that it would be delaying the release of its live-action "Snow White" movie, which stars Rachel Zegler, by a year. Originally scheduled for March 22, 2024, the film will now premiere on March 21, 2025, according to The Hollywood Reporter.
The film, officially titled "Disney's Snow White," is one of the studio's major releases for the year and was set to be a cornerstone of its spring lineup. Additionally, Pixar's animated tentpole "Elio" has also been postponed by over a year, moving from its initial release date of March 1, 2024, to June 13, 2025.
In the case of "Snow White," which aims to remake key aspects of the original 1937 film, changes apparently go beyond mere delays. A "sneak peek" at the film released by Variety earlier today shows that the film now appears to be using CGI dwarf characters rather than the random bunch of "diverse" people originally trotted out in first looks.
To add insult to injury, the latest episode of "South Park" also took a jab at Disney, criticizing the quality of their recent movies. The episode titled "Joining the Panderverse" replaced all main characters with minority women, mocking the film industry's recent woke trends.

One of the characters, Cartman, specifically pointed fingers at Lucasfilm president Kathleen Kennedy, blaming her for the perceived decline in Disney movie quality. Kennedy is known for her role in overseeing the Star Wars films, and the lousy sequel trilogy.
Additionally, Disney and Searchlight have chosen to postpone the release of "Magazine Dreams" featuring Jonathan Majors, initially slated for December 2023. This move is a consequence of the upcoming legal proceedings in New York, where Majors is confronting charges of misdemeanor harassment and assault.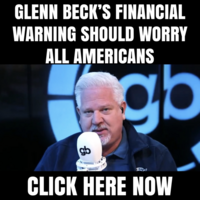 This shift coincides with the ongoing actors' strike, now past its 100th day. Earlier this week, Bob Iger of Disney, joined by other Hollywood top executives, engaged in discussions with SAG-AFTRA. They reinforced their looming deadline for finalizing their 2024 film line-up. Should the deadlock continue, we can anticipate further alterations to movie release schedules, particularly for the anticipated summer films of 2024.
REACTIONS:
JUST IN: New South Park episode blasts Disney and says all their movies "suck now" and specifically blames Lucasfilm president Kathleen Kennedy.

Remarkable.

"Joining the Panderverse" drops today and all of the main characters have been replaced by minority women, an obvious… pic.twitter.com/ebaXBZhypI

— Collin Rugg (@CollinRugg) October 27, 2023
And there it is

Disney Delays 'Snow White,' Takes Pixar Film Off Calendar

After they remove all the woke garbage, DIS may be worth buying again https://t.co/reqGw70ZWT

— zerohedge (@zerohedge) October 27, 2023
BREAKING: Disney is delaying Snow White until 2025 following backlash against the woke remake

It also appears that Disney has scrapped their "diversity creatures" in favor of CGI dwarves that look similar to the original pic.twitter.com/czTsNllpJF

— End Wokeness (@EndWokeness) October 27, 2023
Disney has almost completely rewritten its live-action Snow White film, with extensive reshoots. The movie has been delayed by a full year from March 22, 2024 to March 21, 2025. Among the things that ended up on the cutting room floor are the "diverse" dwarves, replaced now with… pic.twitter.com/ykH4zAajvY

— Ian Miles Cheong (@stillgray) October 27, 2023
In South Park: Joining the Panderverse, Eric Cartman describes his nightmare about Disney and Kathleen Kennedy. pic.twitter.com/jt6JSHZew5

— Burnouts3 (@Burnouts3s3) October 27, 2023