Don Gaetz, former president of the Florida Senate chamber from 2012-14, has declared his intention to return to the political arena according to Pensacola News Journal. Nearly two decades after his initial run for the Florida Senate, the 75-year-old confirmed on Monday that he would be pre-filing the necessary paperwork to formalize his bid to succeed the outgoing state Sen. Doug Broxson (R-FL).
In a surprising twist, fellow Republican Frank White, who was previously seen as the likely successor for the District 1 seat, will be stepping down from the race. White expressed his support for Gaetz, stating, "Don Gaetz is a living legend for good reason, and his record speaks for itself. He has my full support."
Reflecting on the unexpected turn of events, Gaetz shared that he hadn't considered running until a radio host mentioned the public's interest in seeing him back in the Senate. "I told him 'I don't have any plans to run for the Senate' but I told people I would listen. So I'm listening. That spread," Gaetz explained. The decision became clearer when White approached him a few days later, offering to withdraw if Gaetz chose to run.
Don Gaetz served in the Florida State Senate from 2006 to 2016 and was the President of the Florida Senate from 2012 to 2014. Don was involved in several key pieces of legislation during his tenure in the state senate and was known for his work on education reform. Prior to his time in the Senate, Gaetz was the superintendent of Okaloosa County schools.
His son, Matt Gaetz posted his support on X, formerly known as Twitter. Matt, a U.S. Representative for Florida's 1st congressional district, has been serving in this role since 2017.
Gaetz 2024 pic.twitter.com/meyZkUgOhu

— Matt Gaetz (@mattgaetz) October 2, 2023
Broxson, who served alongside Congressman Matt Gaetz in the state House when Don Gaetz left office, was quick to endorse the seasoned politician. "I think he is considered one of the best Senate presidents," Broxson remarked. "His members thought he was so inclusive and willing to serve with them and work on projects they thought were important."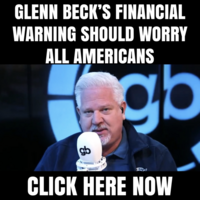 Despite his extensive experience, Don humbly stated that his current goal is simply to be elected as a freshman senator. "I do know where the bathrooms are and I know where the levers are that need pulling to get things done," he quipped.
Gaetz, a self-made multi-millionaire from the healthcare sector, expressed an eagerness for a "spirited campaign." He emphasized the need for Florida to become a more affordable state, addressing high costs that impact residents' daily lives.
He also voiced his support for Gov. Ron DeSantis's efforts to eliminate "woke-ism" from the Florida Education System. He stressed the importance of promoting civics and debate within the education system and advocated for parents to have the final say in their children's reading materials.
"I don't want our state education system to decide what books my child can or can't read, I want that to be a family decision," Don said.
While addressing rumors about his son, Matt Gaetz, potentially running for governor in 2026, Don clarified, "Matt's not pursuing any run for governor. He's pushing forward tackling budget and spending problems in Washington and fighting for term limits."