In an extensive Twitter thread, Rep. Marjorie Taylor Greene (R-GA) voiced her support for Rep. Matt Gaetz (R-FL) as whispers of his possible expulsion from Congress by fellow GOP members grow louder.
Greene's tweets touched on a myriad of issues, from the Biden administration's policies to the inner dynamics of the Republican party.
Greene started, "The Biden Administration [is] ceding our border control over to the Mexican cartels… killing over 300 Americans daily." She also voiced her concerns about the potential for a global conflict, saying, "killing Russians is going to lead us into WWIII."
On the topic of the controversies surrounding GOP members, Greene was particularly vocal. Referring to the motion to vacate Kevin McCarthy (R-CA) and the movement to expel Matt Gaetz, she wrote, "All of this now has the House of Representatives on the verge of chaos."
Greene warned, "A Republican-led effort to expel Matt Gaetz absolutely will not be tolerated by Republicans across the country… The American people are relying on Republicans… to care about their kids, bank accounts, jobs, and weekends." She called on her colleagues to "stop the absurd drama" and to focus on "putting America first."
And I saw in the news that other Republicans are now talking about expelling Matt Gaetz.

Here is how I see all of this.

As members of congress, we are each elected (hired) by the people of our districts to represent them and responsibly govern for the American people.

2/20

— Rep. Marjorie Taylor Greene🇺🇸 (@RepMTG) October 2, 2023
The American people are relying on Republicans to get our acts together and hold all of those accountable who have and continue to hurt the 4 main things they care about – their kids, bank accounts, jobs, and weekends.

Republicans need to get off the power trips,

19/20

— Rep. Marjorie Taylor Greene🇺🇸 (@RepMTG) October 2, 2023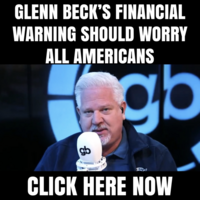 The push to expel Gaetz comes amid allegations related to his personal conduct. Some Republican colleagues are looking to expel him from office after the outspoken Florida lawmaker spearheaded an effort to remove House Speaker McCarthy. Gaetz has pledged to file a motion to vacate the speakership of McCarthy.
"No one can stand him [Gaetz] at this point. A smart guy without morals," one lawmaker told Fox News. To pass a motion for expulsion, a two-thirds vote is required, which means that Democrats would need to support it, given the current makeup of the lower chamber with 221 Republicans and 212 Democrats.
Gaetz has consistently asserted his innocence in an ongoing ethics probe, which is reportedly approaching its conclusion. The investigation is focused on allegations ranging from sexual misconduct and illicit drug use to potential public corruption. With Republicans holding only a narrow four-seat majority in the lower chamber, Gaetz presents a challenge to McCarthy's position as Speaker of the House.
On Sunday, McCarthy fired back at Gaetz over their Speaker fight. "Yes, I'll survive," McCarthy said. "This is personal with Matt. Matt voted against the most conservative ability to protect our border, secure the border. He's more interested in securing TV interviews than doing something."
"He wanted to push us into a shutdown, even threatening his own district with all the military people there who would not be paid," he added. "Only because he wants to take this motion."
"So be it. Bring it on," he added. "Let's get over with it and let's start governing. If he's upset because he tried to push us in a shutdown and I made sure government didn't shut down, then let's have that fight."