A nude photo of Frank Biden, the younger brother of President Joe Biden, has been found on a gay porn website, GuysWithiPhones.com. The image was uploaded in 2018 when Frank, who has been in a long-term relationship with Mindy Ward, was 64 years old.
DailyMail recently acquired the nude selfie of Frank Biden. Upon being contacted by DailyMail.com regarding the photo, Frank confirmed that he was the individual captured in the image. However, he denied having uploaded it to the internet, suggesting instead that his phone might have been compromised or hacked.
The discovery was made by the nonprofit Marco Polo, which has been investigating the Biden family for alleged political corruption and crimes over the years. When questioned about the photo, Frank Biden confirmed that he was the individual in the picture but denied uploading it.
He commented, "I've absolutely no comment. I could care less. I haven't even looked at it. They must have hacked my phone. Anything that is a revealing picture of some kind is between Mindy and me."
The website, Guys With iPhones, is known for featuring selfies of naked men and is owned by the "gay porn blog" QueerClick.com. The metadata on the photo indicates that it was posted on May 23, 2018.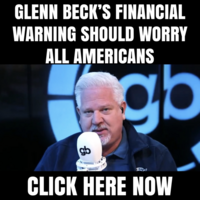 Frank Biden has been in a relationship with Mindy Ward, a former Hooters waitress who later became an American Airlines flight attendant, since 2010. The couple has been seen together at official events, including a state dinner in 2016.
The DailyMail wrote:
In Frank's naked selfie, he appears to be wearing only a baseball cap and glasses, as he poses in front of a bathroom mirror. A toilet with the seat up can be seen behind him.

Appreciative comments on the picture include: 'Daddy take me away!', 'a hot dilf', and 'Make me your b***h, Daddy!'

Photos are generally submitted to the website by users. Many of the photos are not submitted by the men in the pictures, and it may not have been Frank himself who submitted the revealing selfie.
Just like the rest of his family, Frank Biden has been surrounded by controversy. As the Biden investigation continues, Congress members have voiced suspicions regarding the Bidens' potential possession of offshore bank accounts.
In June, Rep. Comer (R-KY) highlighted that IRS whistleblowers provided documents relating to foreign bank accounts. He identified the individuals associated with these accounts as 'Hunter,' 'Jim,' and 'Frank,' and also mentioned Frank's wife. Comer further insinuated that other family members of Jim might have received wires from these accounts.
In May, House Republicans presented bank records suggesting that the Biden family benefited from what they term a corrupt foreign influence-peddling scheme. Comer announced that the committee had examined thousands of bank records from individuals and companies affiliated with the Bidens.
These records allegedly indicate that the Biden family and their associates received over $10 million from foreign nationals and their companies.
Comer also alleged that the records unveil the establishment of over 20 shell companies by the Bidens, with the majority being set up during Joe Biden's tenure as Vice President. The Biden family and their associates reportedly received millions through these companies.