President Joe Biden has called a lid before noon on Monday, shortly after news broke of Americans being held hostage in Gaza. This comes on the heels of a tragic incident where at least nine Americans were killed in Israel over the weekend, with several others now held captive by the terrorist group Hamas.
The Israeli Ambassador to the US recently confirmed on CNN that Americans were among the hostages being held by Hamas militants in Gaza. The fate of these Americans remains uncertain, and tensions in the Middle East have reached a fever pitch.
Just an hour after Biden called a lid for the day, a Hamas spokesperson announced that the terror group would be executing hostages in response to each new Israeli airstrike. Many have juxtaposed the president's festivities with the grim realities facing Americans abroad.
🚨 Joe Biden has already called a lid for the day.

Yesterday he called one at 11:34am and had a barbecue.

At least 9 Americans were killed in Israel this weekend and several more are still being held hostage by Hamas. pic.twitter.com/n7JnVDVldp

— Benny Johnson (@bennyjohnson) October 9, 2023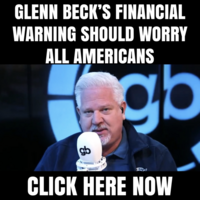 Adding to the controversy surrounding Biden's response was a BBQ event he hosted at the White House on Sunday. Brian Bennett, a correspondent for Time Magazine, observed band music emanating from the vicinity of the White House's Rose Garden yesterday. Upon inquiry, the White House confirmed that President Biden and First Lady Jill Biden were "hosting a BBQ for White House Executive Residence staff and their families."
The devastating attack by Hamas on Israel resulted in the death of over 600 Israelis, with more than 100 held hostage. Initial videos suggest Israel's military is retaliating decisively against suspected militant bases and buildings in the Gaza Strip. Reports had emerged hinting at Iran's support for Hamas, though these have yet to be officially confirmed. Many critics are drawing connections between this attack and the recent deal between the U.S. and Iran, which saw $6 billion in assets unfrozen and handed to Iran.
Meanwhile, in New York City, pro-Palestinian activists held a massive street rally, condemning what they perceive as undue aggression by Israeli forces over the years. Left-leaning Congress members such as Ayanna Pressley and Rashida Tlaib have publicly denounced what they term as "Israeli apartheid," advocating for a cease-fire.
REACTIONS:
They know.

They know that we know.

They don't care that we know.

— Midwest Mom (@badlibtakes) October 9, 2023
He needs to step up during a time of world crisis. That's when you need leadership the most

— digitalphotobuzz (@digitalphotobuz) October 9, 2023
Don't forget about Hawaii / Maui ❗️❗️ pic.twitter.com/3p70HjHSY2

— Yan.x | (@euphorio_) October 8, 2023
He doesn't care about Americans if so he would secure our borders.

— Southern Gentleman (@leftturd) October 8, 2023
He didn't do much for the Afghan-Americans that were left behind (or have you forgotten?)

— Thomas Matthew (@latayprime) October 8, 2023