President Donald Trump broke his silence on the Speaker of the House voting situation in a string of Truth Social posts early on the morning of January 3rd, saying that Republicans need to get in line behind Kevin McCarthy as Speaker of the House and focus on fighting Mitch McConnell rather than Kevin McCarthy. In his words:
Some really good conversations took place last night, and it's now time for all of our GREAT Republican House Members to VOTE FOR KEVIN, CLOSE THE DEAL, TAKE THE VICTORY, & WATCH CRAZY NANCY PELOSI FLY BACK HOME TO A VERY BROKEN CALIFORNIA,THE ONLY SPEAKER IN U.S. HISTORY TO HAVE LOST THE "HOUSE" TWICE! REPUBLICANS, DO NOT TURN A GREAT TRIUMPH INTO A GIANT & EMBARRASSING DEFEAT. IT'S TIME TO CELEBRATE, YOU DESERVE IT. Kevin McCarthy will do a good job, and maybe even a GREAT JOB – JUST WATCH!
If Republicans are going to fight, we ought to be fighting Mitch McConnell and his domineering, China loving BOSS, I mean wife, Coco Chow. The harm they have done to the Republican Party is incalculable. Today, he couldn't be elected "Dog Catcher" in Kentucky (Sadly, he only won because of my Endorsement, went up 21 points – SORRY!).
TAKE THE VICTORY AND RUN!!!
In his pro-McCarthy comments, Trump joins a number of other conservative Republicans who view McConnell as the best of the options realistically on the table and thus the one who the House GOP needs to vote for so that it has an effective Speaker. Trey Gowdy, Newt Gingrich, and Rep. Marjorie Taylor Greene, for example, have all made arguments similar to Trump's, saying that McCarthy needs to be the Speaker so that the GOP can focus on the fight that matters.
However, Trump's pro-McCarthy comments also put him at odds with some of his stauncher allies, such as Florida Rep. Matt Gaetz and Fox News Channel personality Tucker Carlson. Rep. Gaetz has been one of the ones leading the charge against McCarthy and for Ohio Rep. Jim Jordan in the House vote, and Tucker said last night that McCarthy isn't conservative enough and needs to release the "January 6th Files" if he's to prove that he's no longer a Swamp Creature and is now a real conservative willing to fight. Whether that difference of opinion will affect the level of support Trump receives from those figures remains to be seen.
Trump, though he commented on the McCarthy situation this morning, has remained mainly focused on attacking Mitch McConnell and his CCP-connected wife. Posting on the night of January 2nd about McConnell and the damage he has wrought on the Republican Party in another Truth Social post, Trump said: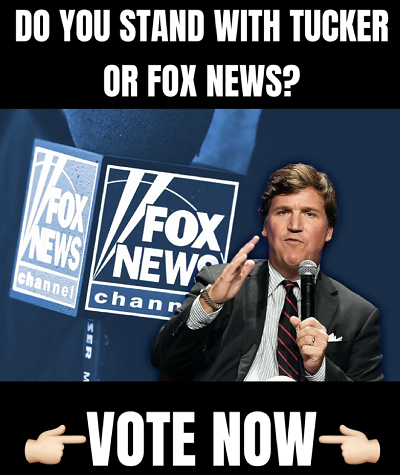 There is so much unnecessary turmoil in the Republican Party, in large part do to people like the Old Broken Crow, Mitch McConnell, his "wife", Coco Chow, who is a sellout to China, and their RINO allies, who make it difficult for everyone else by constantly capitulating to Hopeless Joe Biden and the Democrats. The 1.7 Trillion Dollar Green New Deal "booster" that McConnell and the RINOS handed to the Dems last week was a real downer and embarrassment to Republicans!