The revenue stream for Tucker Carlson's new venture may soon turn into a flowing river judging by the deal his corporation has inked with its first advertiser.
CNBC reported that Carlson's media company reached a $1 million deal with the conservative-friendly marketplace app PublicSq., which just became a publicly traded company over the summer.
PublicSq. CEO Michael Seifert announced the deal, adding he is thrilled to be advertising during Carlson's shows on X between November 2023 and the 2024 elections.

"People are going to be paying attention," Seifert said. "Tucker is going to speak very candidly of the importance of patriotic small businesses and if viewers want to support it, go to Public Square."
🚨 BREAKING: Tucker Carlson's new media company has officially signed its first advertising deal.

"The agreement, worth at least $1 million, was reached with conservative-friendly shopping app @officialpsq." pic.twitter.com/4puijhL38I

— Benny Johnson (@bennyjohnson) October 24, 2023
As part of the deal, advertising for PublicSq. will carry over to Carlson's website and future platforms he may reach.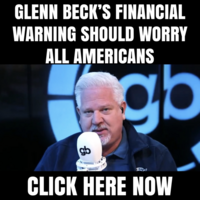 Earlier this month, Carlson's company — established in Nevada as Lasting Country — saw its fundraising kick into high gear after a venture capital firm led by a former Democrat pledged to lead its seed funding round as part of a $150 million round the firm recently raised. Omeed Malik, founder of 1789 Capital, described Carlson as a voice speaking truth to power in the age of Covid-19 mandates and government crackdowns on free speech.
"What has happened up to now is you've had some rich benefactor, who is ideological, put a company in business, but then there is no institutional support to continue to finance that business," Malik said, indicating that he plans to support Carlson for the long haul.
Carlson's business partner Neil Patel described PublicSq. as the kind of company whose stances against "woke" corporate diversity, equity, and inclusion initiatives are in line with what their viewers want to see from companies they do business with.
"PublicSq. is a key company in the parallel economy, specifically countering the Chamber of Commerce and Amazon," Patel said. "There is a wave of disruption coming to the media and economic establishment, and our companies will help accelerate this overdue shift."
Since leaving Fox earlier this year, Carlson has already made waves despite offering free programming on X. During the first GOP presidential debate, Carlson was joined by former President Donald Trump for a salacious interview that outpaced Fox's viewership. In an attempt to suppress his success, Fox has hit Carlson with lawsuits alleging a breach of contract while Carlson's outside allies have clapped back, leaking documents that show Fox takes hypocritical internal stances related to transgender restrooms and other liberal initiatives.