Tucker Carlson is continuing to draw serious financial interest in his bid to launch a conservative news empire that rivals the size and scope of Fox News, his erstwhile employer.
The Wall Street Journal reported that Omeed Malik, who once described himself as a "run-of-the-mill corporate Democrat," has committed a major investment to Carlson's nascent media corporation after it became clear that there was sizable money to be made in the conservative news sphere.
Speaking about his conversion, Malik described his frustrations with Covid-19 lockdowns and punitive measures on Americans who refused to comply with vaccine mandates, including the loss of their livelihoods. Further limits on corporate speech, including the revelation that the Biden administration pressured social media companies to suppress vaccine opposition, encouraged the white shoe banker to begin palling around with Republicans in the Hamptons.
Earlier this year Malik launched 1789 Capital, a venture firm that raised $150 million in its first round which has committed to leading a $15 million seed round for a new company founded by Carlson and his business partner Neil Patel. The trio previously worked together on the successful launch of The Daily Caller, and Malik said he has high hopes for the new project, which is established in Nevada under the name Last Country, Inc.
"What has happened up to now is you've had some rich benefactor, who is ideological, put a company in business, but then there is no institutional support to continue to finance that business," Malik said, indicating that he plans to support Carlson for the long haul.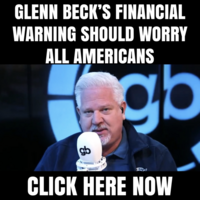 The former primetime Fox host has already made waves despite offering free programming on X. During the first GOP presidential debate, Carlson was joined by former President Donald Trump for a salacious interview that outpaced Fox's viewership. In an attempt to suppress his success, Fox has hit Carlson with lawsuits alleging a breach of contract while Carlson's outside allies have clapped back, leaking documents that show Fox takes hypocritical internal stances related to transgender restrooms and other liberal initiatives.
Carlson's new project is expected to be self-sustaining through a subscription model. He has offered Malik and his partners, Chris Buskirk and Rebekah Mercer, a stake in his efforts via promises for future equity.
Speaking with the Journal, Buskirk said the trio plans to help Carlson launch a 21st-century media empire that delivers content to a digital world much in the way that Fox pioneered conservative TV in the 1990s.
"The whole vision is to create the next media company that is purpose-built for the 2020s and 2030s, in a way that Fox and Rupert [Murdoch] and Roger [Ailes] built a cable news business that was really purpose-built for its time and place," Buskirk said.
The market for Carlson's conglomerate is expected to comprise upwards of 74 million Americans, made up of Trump voters who have demonstrated their fierce capacity for canceling brands like Bud Light and Target for going "woke" in their marketing campaigns.