In the moments following the bombshell news that President Joe Biden's Department of Justice is charging Hunter Biden – and offering him a sweetheart plea deal – conservative pundits were quick to point out that former President Trump predicted it.
"Trump was right!" MAGA-aligned operative Alex Bruesewitz shared to Twitter, linking to a Mediaite article covering Trump's prediction. "The weak charges brought against Hunter (he will face no jail time!) is just an effort to make the Biden DOJ look 'fair.'"
Trump was right! The weak charges brought against Hunter (he will face no jail time!) is just an effort to make the Biden DOJ look "fair."

But it's not fair! Hunter and Joe are the real criminals! Trump did nothing wrong! pic.twitter.com/ENcNnv6K11

— Alex Bruesewitz 🇺🇸 (@alexbruesewitz) June 20, 2023
The article Bruesewitz referred to, published earlier this month, described Trump's prediction:
"They are the Party of Disinformation!" Trump seethed. "They'll hit Hunter with something small to make their strike on me look 'fair.' Nothing about these Fascists is fair or honest. FIGHT!"

Trump produced no evidence to base any of these claims and attacks on. Clearly, however, he's predicting that the investigation into President Joe Biden's family will come to an underwhelming conclusion, with Hunter Biden receiving a mere slap on the wrist for his questionable conduct over the years.
Turns out, Trump was completely right. The DOJ's yearslong investigation into Hunter Biden's taxes and an illegal gun purchase has culminated in a very generous plea deal that legal analysts are calling "controversial" and "laughable."
Trump also responded to the controversial plea deal Tuesday, taking to Truth Social to slam the Department of Justice and the current president's ne'er-do-well son.
"Wow! The corrupt Biden DOJ just cleared up hundreds of years of criminal liability by giving Hunter Biden a mere "traffic ticket." Our system is BROKEN!" Trump said.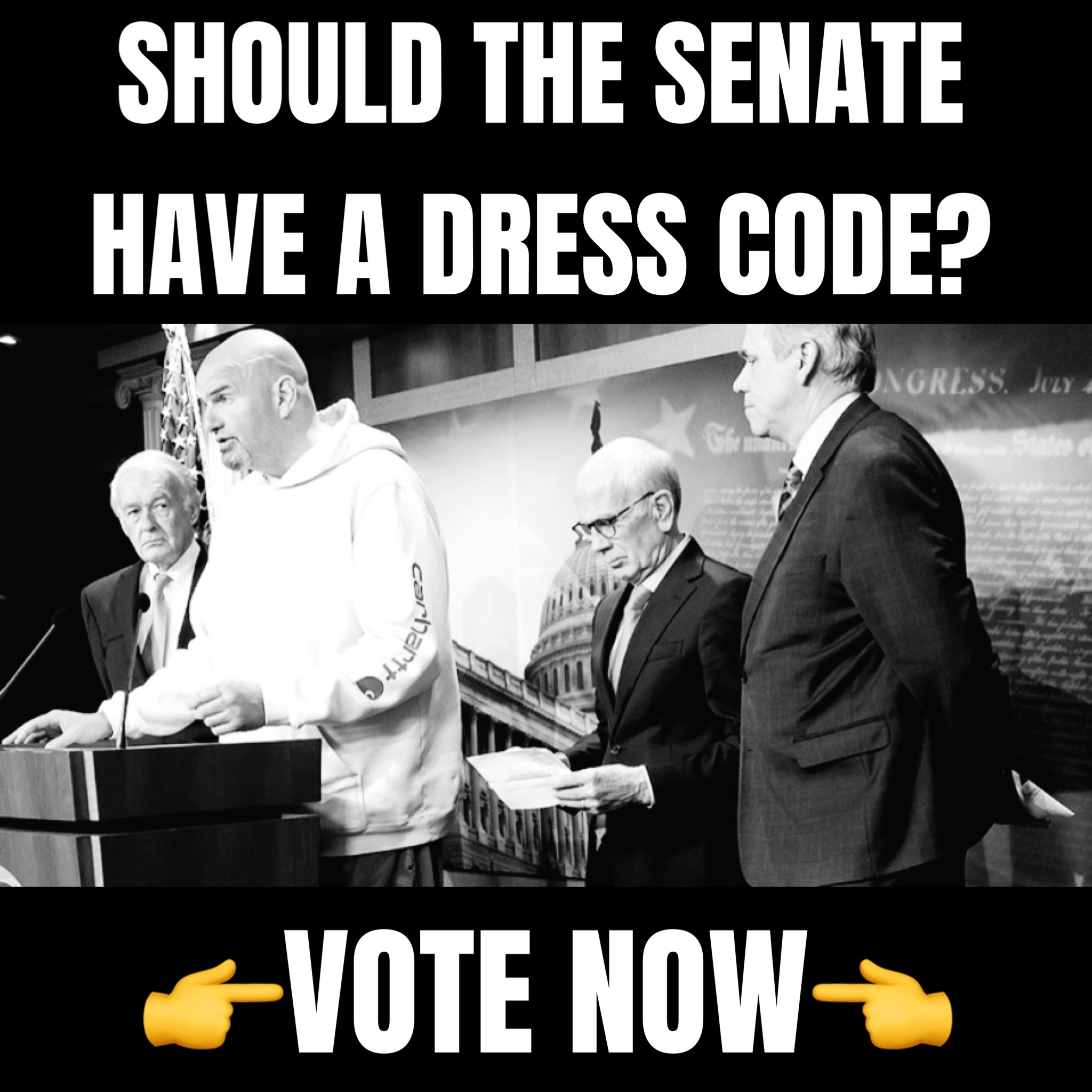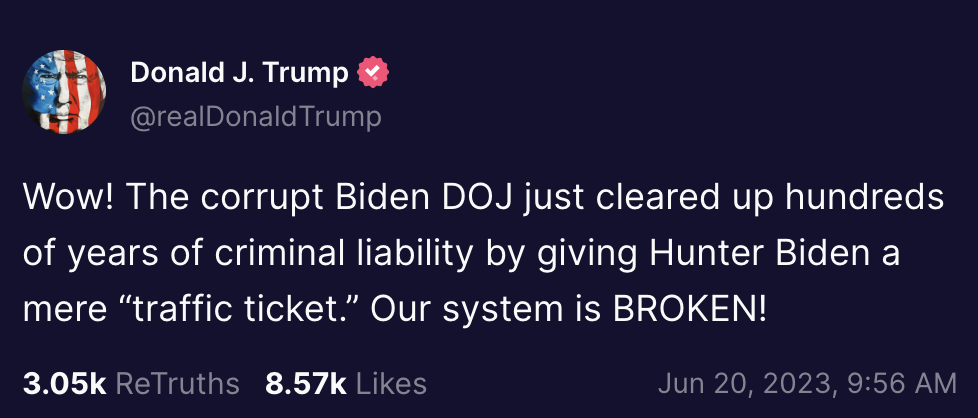 Trump then followed up minutes later, taking note of the outrage from conservatives and legal analysts over the plea deal, which many consider to be friendly to Hunter Biden, and not fitting for the crimes committed.
"People are going wild over the Hunter Biden Scam with the DOJ!" he continued.

This morning, David Weiss, U.S. Attorney for the District of Delaware, submitted a letter to the district clerk's office announcing that his team of prosecutors had reached an agreement with Hunter Biden and his attorneys that will allow him to avoid jail time altogether. As part of the deal, Biden will plead guilty to two misdemeanor counts of failing to pay federal income taxes and will accept a pretrial diversion program for his firearms violation.