Hannity tore into Biden and his physical and mental frailty in an utterly hilarious segment of his show, ripping Biden for the highly embarrassing tumble off his bike in Rehoboth Beach, asking if America can one day have a president that can ride a bike rather than fall off of one while also asking why Biden won't take a cognitive exam.
Perhaps the best part of that segment came when Hannity noted a hilarious online trend, describing people marking "Brandon Falls" as a location at the beach and that the location has now been marked as a national landmark on Google Maps.
Describing the trend, Hannity said:
"A brand-new national landmark just popped up on Google Maps. It's actually called Brandon Falls. That is the site where Joe Biden fell off a bike and was briefly pinpointed online before Google had to delete it. You can't make it — people are too funny online."
Watch that here:
But that's not all that Hannity said while speaking with Rep. Troy Nehls of Texas, a conservative Congressman who questioned the president's cognitive abilities in the recent Buttigieg hearing, and former Trump adviser Mark Meadows.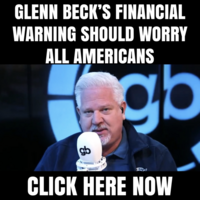 He also joked about Biden's tumble by saying that America should have a president that can ride a bike rather than fall off of the bike, using that as an example of Biden's less than ideal mental state and saying:
"The reality is, and we've shown this often on this program, we spent a lot of time on this last night, a lot of time last week on it.
"This man is not cognitively strong enough to be president. It is now more evident than ever. So, even though he is glad we have a president that can ride a bike, maybe we can get a president that can ride a bike and not fall off a bike. That would be progress. Do you think the President is up to the job, congressman?"
They did not think he is up to the "riding a bike" job, which is hardly a vote of confidence for the man who's supposedly the leader of the free world.
Still that wasn't all from the amazing segment.
Hannity also directed a comment toward Mike Meadows that invited a comparison between Trump's cognitive capabilities and Biden's, asking:
"You know, Donald Trump took a cognitive test, Mark Meadows. He aced it, 30 out of 30. Why can't Joe Biden take one?"
Meadows jumped in just like Hannity obviously wanted, pointing out Biden's many flaws, lack of support among the American people, and saying:
"Well, obviously, the American people are real concerned, but it's not just with his mental health or his ability, as the congressman was pointing out. I think it's really about the policies that are coming out of this and who is in control, Sean.
"You know, when you start to look at his poll numbers, historic lows in three new polls, Fox News poll, CNN, Reuters, all three of them, Joe Biden has historic lows now for him, and everybody's looking for an explanation. So, if it is not his ability, his cognitive ability, then what is it? It must have to be deliberate and they must be looking at inflicting pain, as you covered earlier."
So which do you think it is? Is Biden deliberately messing everything up, or is he just so brain-dead that he doesn't know what he's doing?
By: TheAmericanTribune.com, editor of TheAmericanTribune.com. Follow me on Facebook and Subscribe to My Email List