In a turn of events for the once-dominant news network, CNN has recorded its lowest ratings ever, marking a significant decline in its viewership. The decline is particularly pronounced in the advertiser-coveted 25-54 age demographic.
The demographic is crucial for networks as it determines advertising rates and revenue. The sharp drop in ratings for CNN indicates a potential loss in advertising revenue and could have implications for the network's financial health.
According to a recent Nielsen report, the network's ratings have plummeted to the lowest levels in its recorded history. The network has faced criticism in recent years for its coverage of certain news events and its left-leaning bias.
The New York Post wrote:
CNN — which launched in 1980 and bills itself as "the most trusted name in news" — totaled just 55,000 viewers for its weekend slate of shows that include Sunday political programs "State of the Union with Jake Tapper and Dana Bash," and "Fareed Zakaria GPS."

The network's Sunday primetime lineup, which featured "The Whole Story with Anderson Cooper" and "Stanley Tucci: Searching for Italy," drew 43,000 in the demo.

The ratings are the network's worst since 1991 — the earliest TV data is readily available.

"CNN is a ratings embarrassment," an industry insider said. "At least with Thompson they will have a direction."
In June, CEO Chris Licht departed from the network after facing a series of challenges, including a significant drop in ratings. Licht had joined CNN just a year prior, aiming to steer the network's coverage back to a non-partisan stance.
His exit was preceded by a problematic work environment cited by concerns from employees about the direction of the news network. Licht had taken over from former CEO Jeff Zucker and was responsible for rejuvenating CNN's viewership through various means, including breaking news, documentaries, and town halls.
One such town hall, featuring Trump and hosted by Kaitlan Collins, faced significant criticism for allowing Trump to make unchallenged statements.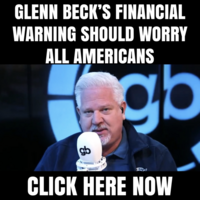 Despite the town hall's success in terms of ratings, CNN's regular programming struggled, with competitors like Newsmax surpassing them. For May, CNN's ratings were only half of MSNBC's, while Fox News remained dominant in the cable news sector.
CNN, the first 24-hour news network, was launched in 1980 by media mogul Ted Turner. For years, it enjoyed a virtual monopoly in the continuous news coverage domain. However, with the emergence of competitors and the evolution of the digital media landscape, CNN has faced various challenges related to its ratings.
In the 1990s, CNN faced new competition with the launch of MSNBC and Fox News. Fox News, in particular, found a niche in presenting news with a conservative slant, which attracted a significant viewership. By the early 2000s, Fox News had surpassed CNN in the ratings, especially in prime-time slots.
The political climate, especially during and after the 2016 U.S. Presidential election, further polarized news viewership. CNN's coverage was often criticized by then-President Donald Trump, which influenced many viewers' perceptions of the network. After the Trump presidency, during which news networks saw a surge in ratings due to the constant news cycle, there has been a decline.