Fox News' Jesse Watters shed light on explosive revelations about the FBI's involvement with the Biden family Wednesday night. Earlier on in the day, Senator Chuck Grassley (R-IA) disclosed that bureau documents show the FBI had placed 40 informants within the Biden family over the past 15 years, effectively having them "wired." The intelligence operation is reported to have been active since Joe Biden's tenure as Vice President.
"Everything 'Primetime' has been saying about the FBI and the Biden family has just been confirmed," Watters started. "For years, we've told you the FBI knew everything the Bidens were up to. The cash, the Chinese diamonds, American policy for sale."
"Not only was Biden blackmailing other countries and other countries blackmailing him, but the FBI was blackmailing Biden. Senator Chuck Grassley just announced that the Federal Bureau of Investigation has had 40 informants inside the Biden family for the last 15 years."
According to Grassley, these informants have been detailing criminal activities allegedly conducted by Joe Biden, James Biden, and Hunter Biden. These activities purportedly range from potential dealings with China and Ukraine to other unspecified global operations.
Grassley accused the FBI of effectively blackmailing the Bidens by holding onto information that could potentially compromise the President and his family. The Senator suggested that attempts by FBI field offices to relay this information to their headquarters were systematically blocked. Notably, this criminal intelligence was allegedly suppressed during significant political events, such as Trump's impeachment and the last U.S. Presidential election.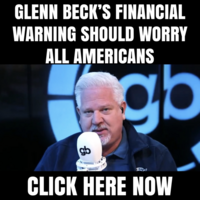 Fox News further reported that some of this informant-sourced information was dismissed by a specialized FBI team as foreign disinformation. However, contradicting this dismissal, examinations conducted by various U.S. attorney's offices found no links between the informants and established Russian disinformation channels.
"Even the FBI informant that said the Bidens shook down Ukraine for a $10 million bribe, that was vetted and found not to be foreign disinformation," Watters explained.
"But it gets worse. to follow up on the $10 million Ukrainian Biden bribe was shut down. The FBI informant who said there's 17 tapes of Biden talking about bribes, that too has been shut down, despite that there's no evidence that this is foreign disinformation."
"And while all of this is going on, the FBI has been actively planting information against Donald Trump, doctoring emails, and disseminating fake dossiers. The FBI used Biden to get revenge on Trump. They got a dirty politician elected so they could defeat a politician who caught them trying to frame him and fired their director."
This news follows earlier revelations that revolved around the alleged scheme involving then-Vice President Joe Biden, his son Hunter, and Mykola Zlochevsky, the leader of Burisma Holdings, a Ukrainian energy company. An informant claimed that the Bidens pressured Zlochevsky into paying them significant sums, which was potentially a payoff for assisting in the removal of a Ukrainian prosecutor investigating Burisma.
Senator Grassley has taken an aggressive stance against the FBI and the Justice Department, urging them to be transparent about the entire situation. In his words, "Our Republic cannot survive such a political infection and you have an obligation to this country to clear the air."