On Wednesday Senator Chuck Grassley (R-IA) shed light on the alleged criminal involvement of the Biden family. Reports suggest that the FBI had over 40 confidential human sources that relayed information concerning Joe Biden, James Biden, and Hunter Biden.
Fox News has reported that Grassley found evidence indicating that a specialized FBI team within the Washington Field Office worked to dismiss and suppress this source information, labeling it as foreign disinformation. Contradicting these efforts, some sources had been thoroughly examined by multiple U.S. attorney's offices, and they found no association with recognized Russian disinformation channels.
The confidential informants "provided criminal information to the FBI relating to Joe Biden, James Biden, and Hunter Biden." These informants were overseen by several FBI field locations throughout the country, notably the FBI's Seattle Field Office.
Fox News reported:
The revelations were laid out in a letter Grassley wrote to Attorney General Merrick Garland and FBI Director Christopher Wray late Tuesday night. The letter was exclusively obtained by Fox News Digital.

"Based on the information provided to my office over a period of years by multiple credible whistleblowers, there appears to be an effort within the Justice Department and FBI to shut down investigative activity relating to the Biden family," Grassley wrote to Garland and Wray. "Such decisions point to significant political bias infecting the decision-making of not only the Attorney General and FBI Director, but also line agents and prosecutors."

He added: "Our Republic cannot survive such a political infection and you have an obligation to this country to clear the air."
Major disclosures in the past have alluded to a plot between then-Vice President Joe Biden, his son Hunter, and Mykola Zlochevsky, the leader of Burisma Holdings. A source has alleged that the Bidens pressured Zlochevsky to pay them hefty sums, ostensibly in return for their help in removing a Ukrainian prosecutor probing the company.
"An essential question that must be answered is this: did the FBI investigate the information or shut it down?" Grassley asked prior, highlighting that if such sources were "improperly shut down, it wouldn't be out of the ordinary for the FBI."
Grassley, in July, unveiled the unclassified FBI record of the alleged criminal scheme tying President Biden with Ukrainian business leaders. This FD-1023 record was obtained via legal channels from Justice Department whistleblowers. The confidential source met Zlochevsky in Vienna in 2016, where discussions revolved around Hunter Biden's suggestions for Burisma's business expansions.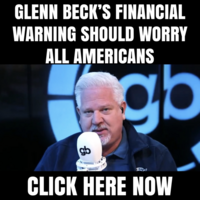 The record claims Burisma's executives engaged Hunter Biden to shield them "through his father" amid a corruption inquiry in Ukraine. Zlochevsky reportedly stated he paid both Bidens $5 million each, using the term 'poluchili,' implying a forced payment.
Furthermore, Zlochevsky claimed to possess text messages and recordings as proof of being pressured into paying the Bidens, specifically to guarantee the removal of then-Ukrainian Prosecutor General Viktor Shokin. Zlochevsky specified he never directly paid Joe Biden, hinting at him as the "Big Guy."
Grassley has been doggedly pressing the Justice Department and FBI for more information about these allegations for months. He has chastised the FBI's effort in the past to obscure details of the document while commending the whistleblowers for their courage.