The U.S. House of Representatives has chosen Rep. Mike Johnson (R-LA) as its new Speaker, ending a nail-biting and unpredictable 22-day contest. This decision follows a roller-coaster selection process, with various prominent GOP figures vying for the coveted position, as well as former President Donald Trump weighing in on the final outcome.
Trump remarked on Wednesday, "I just want to congratulate Mike Johnson. He will be a great Speaker of the House, and we were very happy to help. I've known him for a long time. He's a tremendous leader. He's a tremendous man."
"He comes from a wonderful place, Louisiana … He's going to be a great speaker – I think you're going to be very proud of him," he finished.
Johnson's victory marks a unanimous choice for a Republican speaker, the first such occurrence since the election of Speaker John Boehner in January 2011. Former House Speaker Kevin McCarthy and other notable GOP members were recognized with applause and standing ovations.
Johnson's path to the Speaker's chair, like McCarthy's, was filled with unexpected twists.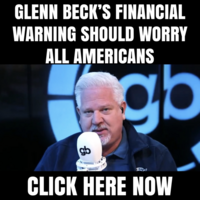 Tom Emmer (R-MN), after initially securing the conference nomination, exited the race, following a tide of unfavorable responses from his party and criticism from Trump. Prior to Emmer, Rep. Jim Jordan (R-OH) faced challenges consolidating support from establishment Republicans.
After Emmer's departure, the race saw multiple rounds of voting, with eight candidates in the fray before finalizing on Rep. Byron Donalds (R-FL), Johnson, and a late entrant, Kevin McCarthy (R-CA). Johnson's eventual nomination was fortified by Donalds' endorsement.