Comedian Rob Schneider posted a heartwarming message on Instagram Wednesday announcing his conversion to Christianity and crediting God with his success.
Schneider, 60, celebrated his birthday with a message to his fans about the need to keep the faith through the trials and tribulations of Hollywood, writing there is a "knowledge that there is indeed a time limit for all things and that God's design though perfect, is precious far beyond its brevity."
"Lastly, as I am a new convert to Catholicism, I offer my apology for my lack of Christ's forgiveness to my fellow man. I was so angry at the people who shut down schools and indeed the world and who coerced others to do things against their will which hurt many people deeply. I offer my unconditional forgiveness and amnesty," he wrote.
"For how can I stay mad at the famous singer who would not let others into his Broadway show unless they had an experiential jab. I will never forget how kind he was to me and my friends when he was the musical guest on SNL. How can I continue to hold a grudge against the actor who shamed people like me but has been such a great example for other actors to never give up and keep fighting for their dreams. How can I still be mad at the lovely actress that said she could no longer be friends with people like me who didn't 'get' it, knowing how incredibly kind she is with every child she meets."
Elsewhere in his post, Schneider expressed love for atheists, writing "For the atheists, God loves you too. The mistake you make is to think the universe is a stupid thing that just bumps into things and expands ignorantly and without reason or intelligence. And that somehow we human beings, with our intelligence is just some kind of 'freak' universal accident."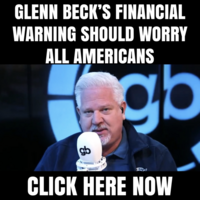 Since rising to fame through many of Adam Sandler's hit comedy movies, Schneider has been a rare outspoken conservative voice among celebrities. He ripped the Biden administration for forcing students to stay home under Covid-19 policies and keeping schools shut long after the medical community announced closures were detrimental. Many of those requests came from the teachers unions, which were large contributors to Biden's 2020 election.
Appearing on The Glenn Beck Show last year, Schneider said he is unafraid of being canceled for expressing his fear that America is heading in the wrong direction.
Beck asked him: "Are you willing to lose it all for what you believe?" Schneider reacted instantly as he did not even take a moment to think, saying: "Absolutely. Because if we don't have it, then we have nothing." Schneider then continued, saying: "I'm not, I don't care about my career anymore. I care about my children's, the country they're going to live in."
I want thank ALL of the lovely people for their kind birthday wishes for me today on my 60th birthday.
I am the luckiest man in the world.
I have a wonderful partner in life, my beautiful wife Patricia and three lovely daughters; Elle, Miranda and Madeline.
Today, I am reminded… pic.twitter.com/DcNq5dZBwu

— Rob Schneider (@RobSchneider) October 31, 2023