The president of the Dominican Republic got a shot in at President Joe Biden during a recent White House visit, trolling him over recent photos of Biden sunbathing and telling America's leader that he'll have more time to visit the beach in the DR very soon.
Dominican Republic President Luis Abinader was on hand for a media availability with President Biden where he expressed excitement for hosting Biden at the next Summit of the Americas in 2025, which will be held in the Dominican city of Punta Cana. After speaking about the chance for both nations to strengthen their ties, Abinader saw his opening and took it.
"That summit will be in Punta Cana, so you will have time to be on the beach," he said as President Biden pointed back at him, obviously aware of the trolling.
WATCH:

According to the Republican National Committee, President Biden had spent nearly 400 days, or 40 percent of his presidency, out of office. The results, captured in September, include visits Biden has paid to the beach, vacation homes, or his Delaware residence for personal business. Many of Biden's leisurely outings have been captured at inopportune times, including when he left for a week at Lake Tahoe during the start of the devastating fires in Maui.
Going to the beach in Delaware while having "no comment" on going to the beach in Maui.
That's Joe Biden. pic.twitter.com/zLim2hLRKR

— Brick Suit (@Brick_Suit) August 14, 2023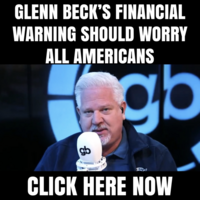 On other occasions, President Biden has been admonished by rapper 50 Cent for his constant vacationing at a time when America is struggling with domestic affairs and war overseas. Throughout his vacations, Israel has gone to war with Hamas, Iran has bombed U.S. outposts in Syria, historic snowstorms have blanketed the U.S. and an explosion of border crossings has left even some of the president's former allies furious for his lackadaisical attitude toward overwhelmed American cities.
Some of the beach scenes have only added to the aura of vulnerability around President Biden. His chief rival former President Donald Trump mocked that Biden looked like he was "walking on toothpicks" while shuffling through the sand at one destination island. The rest and relaxation may be taking a toll on Biden's poll numbers; he currently trails Trump by as much as seven points while large majorities of the public believe he is too old to run for a second term.