Univision, the leading Spanish-language television network in the United States, has demonstrated a notable shift in its coverage of former President Donald Trump, and could prove to boost Trump as the 2024 election nears. The change comes in the wake of the landmark merger between Mexico's media giant Grupo Televisa and Univision, creating a new entity, TelevisaUnivision, with an unprecedented reach of over 100 million Spanish speakers daily.
The relationship between Trump and Univision has evolved substantially since previous cycles; the network was criticized by Trump's campaign as a "leftist propaganda machine" in years past. However, last week's interview conducted by Televisa journalist Enrique Acevedo with Trump at Mar-a-Lago showcased a more favorable tone towards Trump. The interview marked a significant departure from Univision's earlier stance.
"Mr. President, thank you so much for taking the time to talk to us today. We really appreciate it," Acevedo said.
"The combination of content assets from Televisa and Univision, the two leading media companies from the two largest Spanish-speaking markets in the world, has created a company with tremendous potential," Alfonso de Angoitia, Executive Chairman of the TelevisaUnivision Board of Directors, stated back in 2022.
"With our attractive financial profile and history of innovation, TelevisaUnivision is ready to revolutionize the industry by delivering the most comprehensive Spanish-language content offering to audiences around the world."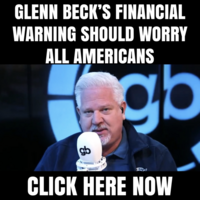 The implications of the shift are profound, especially considering the upcoming 2024 U.S. presidential election. Univision's change in tone towards Trump is particularly significant given the network's influence among Hispanic voters, a key demographic in American politics.
If the election was held today, polls find that Trump could cruise to victory. Biden on the other hand, has found himself losing several key demographics by a wide margin, including Hispanics and Independents. A Sienna Poll found that Trump is winning the Hispanic vote by six points, while overall, the former president garnered 43 percent of the vote from nonwhite voters.
"The Latino vote is so incredible because they're unbelievable people," Trump said in his interview with Acevedo on November 7th. "They have incredible skills, incredible energy, and they're very entrepreneurial. All you have to do is look at the owners of Univision."
"They're unbelievable entrepreneurial people. And they like me. You know, there's never been anything like it in the Republican Party."
The former president continued, "I've been a Republican and am a Republican, and we have tremendous support from the, I call Hispanic, Latino, you have lots of different terms. But it all means the same thing as far as I'm concerned. It's they're just great people, incredible people. And they also want security if they're in the United States or if they're in Mexico or anywhere else. They feel strong about security, and we provide that. And yeah, the polls, nobody's ever seen anything like it."
The merger, valued at around $4.8 billion, has created a Spanish-language content powerhouse, combining Televisa's extensive media assets with Univision's influential U.S. presence.
The formation of TelevisaUnivision, a media giant now possessing the most extensive collection of Spanish-language programming in the industry boasting around 300,000 hours of content, has established a dominant media entity. It also appears to have impacted the editorial approach of Univision, a likely plus for Trump at the polls in 2024.