On Wednesday, Rep. Marjorie Taylor Greene (R-GA) issued a stark warning to Homeland Security Secretary Alejandro Mayorkas, signaling the growing frustration among Republicans over the handling of the U.S. southern border.
Greene's comments came amid escalating concerns about border security and immigration policies, issues that have remained in the Republican agenda. Greene addressed Mayorkas specifically to show him the tragic deaths of two people in her district, which she attributed to illegal activities linked to cartels.
"Secretary Mayorkas, I want you to look at these innocent Americans. Do you see them?" asked Greene.
"I do, Congresswoman," replied Mayorkas.
"They are dead!" Greene responded.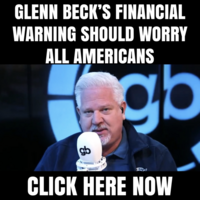 Later in the hearing, Greene also questioned FBI Director Christopher Wray about the investigation of goverment employees with alleged ties to Hamas, a recognized terrorist organization. Her inquiries aimed to clarify the FBI's stance on investigating U.S. citizens, including members of Congress, potentially Rep. Tlaib (D-MI).
"You're going to tell me as FBI director you will not investigate Americans or United States members of Congress that are linked to known terrorists?" asked Greene.
After several days of internal debate last week, Republicans passed the censure of Tlaib, a member of the "Squad," for her antisemitic comments. The comments involved repeating a slogan used by Hamas that calls for the elimination of Israel: "from the river to the sea." The censure resolution was introduced by Greene as well.
The phrase has been controversial and often criticized, especially within the Israeli and Jewish communities, as it implies potential threats to the existence of Israel. Speaking on the House floor last Tuesday, Greene said that Tlaib was complicit in "antisemitic activity" and "sympathizing with terrorist organizations."
The border, however, still remains a hot button issue for many Republicans. On November 9th, Greene would go on to announce her desire to impeach Homeland Security Director Alejandro Mayorkas. This came after the two constituents that were killed by illegal immigrant human traffickers.
"Rather than adhering to an oath he took to defend and secure our country and uphold the Constitution when he was sworn in and Secretary of Homeland Security," Greene stated, "Alejandro Nicholas Mayorkas has engaged in a pattern of conduct that is incompatible with the laws of the United States."
However on Monday, eight Republicans joined with Democrats to vote against the impeachment of Mayorkas.

There were also 12 "No Votes" from each party. The eight Republicans who voted with the Democrats:
Rep. Ken Buck (R-CO)
Rep. Darrell Issa (R-CA)
Rep. Tom McClintock (R-CA)
Rep. Patrick McHenry (R-NC)
Rep. John Duarte (R-CA)
Rep. Virginia Foxx (R-NC)
Rep. Cliff Bentz (R-OR)
Rep. Mike Turner (R-OH)
Greene earlier in the day made her impassioned plea. "Our border is wide open and Americans are dying everyday. It's time for Congress to hold the Biden administration accountable. It's time to IMPEACH Mayorkas."
"A vote to table is a vote with Democrats to protect Mayorkas and against impeachment," she added. In April, Greene called Mayorkas a "liar."