During a recent interview with Breitbart, Ohio State Senator Michael Rulli begged those close to the East Palestine chemical spill to avoid drinking or bathing in the water, saying "Anyone within ten miles, I am begging you not to drink the water. I am begging you not to bathe in the water. It is not safe."
Continuing, Senator Rulli then added that the problems caused by the spill will extend for decades, saying "Now that we've had this disaster, and fortunately for us, no one got killed on the initial explosion, but we got to worry about cancer in the next 5, 10, 15, 20 years."
Rulli then gave some advice to residents of East Palestine and others nearby, saying that they need to get hotel rooms as far away as possible and that the railroad would pay for those rooms.
"So what I'm suggesting is that everyone goes as far away as you can and get a hotel room. We got people that are fighting with Norfolk Southern. Norfolk says they're going to pay for it. We got to hold their feet to the fire," he said.
Rulli also slammed FEMA for not getting involved, saying "In all fairness to the governor, he sent some really nice crews down there that were working on it, but the feds were nowhere to be found. We're day 14 and [Sen. Sherrod Brown (D-OH)] just comes yesterday, and then the FEMA guy came the day before and he's telling everyone to drink the water. I mean, give me a break. These are my people. These are the people I go to church with."
Sen. Rulli also described what it was like when the chemical fire raged, describing the massive response nearby, the potential for disaster, and why the train had to be set on fire. In his words:
At the elementary school, which is about a half mile from ground zero, you got 100 cops. You got 100 Army. You got EPA. You got OCSEA. You got ODNR. You got Wildlife. You got all kinds of people. When you first walk in, to the right side, they have this command center where they have these two huge screen TVs, and what they did is they brought remote control robots right up on the five cars that were of most danger. And they had a livestream TV.

And then right before that they had the temperature. They placed the temperature gauge inside each one of those five [train cars]. And when I was there on Sunday, it was 139. On Saturday night it was 154. On Monday [February 6], which is the day that the governor decided to do the controlled detonation, it was at 146. If those five cars reach 18o to 185, they explode. We had 39,000 gallons of diesel gasoline and other lubricants right next to it, and there's an oil company right there. If that all blows up, the whole town's gone, because this is the same type of bombs that we used when we dropped on Dresden in Germany.
As Sen. Rulli warns the residents not to drink the water, the railroad involved, Norfolk Southern, announced a massive clean-up operation. In a statement released on the matter, Norfolk Southern said: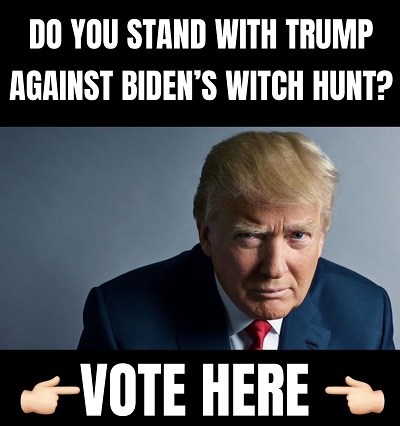 "The company said an estimated 4,500 cubic yards of contaminated soil have been excavated and 1.5 million gallons of contaminated water have already been collected from the derailment site. The material will be transported to landfills and disposal facilities that are designed to accept it safely in accordance with state and federal regulations. 
"Additionally, a series of pumps have been placed upstream to reroute Sulphur Run around the derailment site. The affected portion of Sulphur Run has been dammed to protect water downstream. Environmental teams are treating the impacted portions of Sulphur Run with booms, aeration, and carbon filtration units. Those teams are also working with stream experts to collect soil and groundwater samples to develop a comprehensive plan to address any contamination that remains in the stream banks and sediment. 
"The majority of the hazardous rail cars have been decontaminated and are being held on-site to allow the National Transportation Safety Board to continue its investigation. Once that is completed, the cars will be scrapped and moved off-site for disposal."
By: Will Tanner. Follow me on Twitter @Will_Tanner_1