While introducing his father at a rally in Hialeah, Florida, Donald Trump Jr. recited a hilarious joke from stand-up comedian Shane Gillis about President Biden's frequent stage mishaps.
Gillis — who was once cancelled and kicked off of Saturday Night Live for making "anti-Asian jokes" — has since become one of the nation's most successful comedians with a higher profile than any members of the SNL cast. In his most recent Netflix special, the Philadelphia-based comedian joked that President Biden "turns into a Roomba" after he finishes his speeches.
Biden has frequently generated headlines with his confused demeanor after wrapping up numerous speaking events. The president will often turn around, look back and forth and appear overall confused while attempting to exit stages.
In some instances, the president has been escorted off the stage by staff members or First Lady Jill Biden.
On Wednesday, Donald Trump Jr. amused the Hialeah rally crowd by reciting Gillis' joke and doing his own impression of Biden's adventures.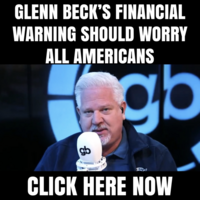 Trump Jr. also generated chants of "lock him up" when criticizing former White House COVID director Dr. Anthony Fauci.
"COVID became the next religion of the left, right? Led by high priest Fauci. An imbecile," Trump Jr. said. "But you know, what difference does it make? Now it's COVID, now it's Ukraine. I don't know. It seems fair because I know that if I lied to the American people the way he lied to the American people in a position like that I'd be in jail."
The crowd then erupted into chants of "lock him up!"