Former President Donald Trump's media company is seeking to build a MAGA challenger to mainstream providers such as Netflix, Hulu and Disney+, so it has begun hiring staff for its video streaming platform.
A content buyer and a development manager to create programming for its TMTG+ service were the first recruitment adverts posted by the Trump Media and Technology Group.
After being kicked off Facebook and YouTube in the wake of the January 6 violence last year, the service is part of Trump's attempt to build an alternative media ecosystem.
But his Truth Social challenger to Twitter has seen downloads plummet and has struggled to gain purchases since being launched, per report.
Much like other existing platforms, TMTG+ will offer a wide range of programs – some original and some bought in, the advert suggests.
It says: "Trump Media & Technology Group's streaming video-on-demand service will be a "Big Tent" platform offering broad-based entertainment rooted in free speech."
"In addition to the social media platform Truth Social, our SVOD platform TMTG+ will be the home for a wide variety of non-scripted, scripted, and original content."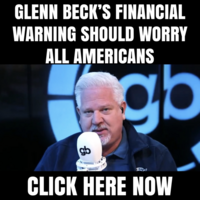 The content development manager will work on development, pilots and casting.
"The role will generate and develop internal concepts for original unscripted content, short-form series episodes and specials," says the ad.
"Our ideal candidate will be able to establish priorities and multi-task efficiently within a fast-paced environment while meeting strict deadlines."
The platform has already hired Scott St. John to lead the project, according to documents filed with the Securities and Exchange Commission, who is a former NBC producer whose credits include the 'Deal or No Deal' game show.
"TMTG+ is an on-demand streaming service that will provide news, big-tent entertainment, exciting documentaries, sports programming, and more," says the company.
"The American public is seeking "non-woke" entertainment, and TMTG+ will provide content for all to enjoy."