Donations for U.S. Army veteran Gregory Yetman — who was arrested by the FBI on offenses related to the January 6 Capitol protests — have poured in after Yetman was arrested following a two-day manhunt.
Though FBI officials have confirmed that Yetman was arrested — nearly three years after the fact — in connection with the protests, charges against him have not yet been disclosed.
According to members of Yetman's family, federal agents staked out the family's New Jersey home for months before launching an aggressive dawn raid last week. In the chaos, Yetman fled into the surrounding woods and remained at-large for two days before he turned himself in without incident.
Yetman's brothers told veteran reporter Julie Kelly that agents threw flashbang grenades and tore the house apart after Gregory took off. They have also questioned why the agents opted for the show of force instead of arresting their brother peacefully.
"About 30 armed agents stormed the house and property. They threw flashbangs inside areas of the property including the garage. This resulted in broken windows of vehicles and a boat," Kelly reported.
"Agents told Todd [Yetman], after he returned to the house that afternoon from work, to open his gun safe. When he refused, they told him if he didn't, they would break it open. Although not a defendant, FBI took his guns and ammo."
News reporters were also tipped off about the raid and were on hand to film the arrest of a veteran who served overseas nearly three years after a two-hour riot.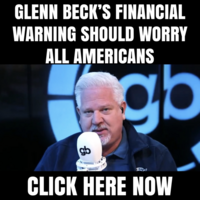 I just spoke with Todd Yetman, brother of Gregory, the man hunted down by FBI for J6 related offenses.

The conversation was sad, infuriating, and in some instances, funny.

First, he said the FBI staked out their home for THREE MONTHS prior to the raid on Wednesday am.

(Todd,… pic.twitter.com/T8te0QJUtX

— Julie Kelly 🇺🇸 (@julie_kelly2) November 10, 2023
Yetman's family has set up a GiveSendGo fund to help pay for Gregory's legal bills. Over Veterans Day weekend, the fund has already racked in more than $20,000 in donations.
A link to the page can be found here.
"Gregory is a Military Veteran who would do anything to protect his loved ones and his country. He served 13 years in the Army National Guard he was a Military Police Sergeant," reads the page's description.
Yetman served in Iraq and Afghanistan and also spent time as a guard at Guantanamo Bay, according to his brother. "He would give you the shirt off his back," Todd Yetman said. "He helps everyone."
"I am sick to my stomach," he added. "There will be no justice, that's the sad thing about it. I feel bad for the country and for my kids."
To date, the Biden Department of Justice has charged 34 veterans with offenses related to the January 6 Capitol protests and subsequent minor riot. Many have been sentenced to lengthy prison terms, including Joe Biggs, who was sentenced to 15 years in prison after being convicted of "seditious conspiracy" in a case that has alarmed civil liberties advocates.
The Biden DOJ's response to left-wing riots in 2020 has paled in comparison to the zeal with which January 6 defendants have been prosecuted, even though the riots resulted in attacks on dozens of federal buildings in cities across the United States.
In total, 99 percent of charges against left-wing rioters in 2020 were dropped while some even received cash settlements due to the police response.
Reposting this.

Yetman is a combat veteran with tours in Iraq and Afghanistan. He was a guard at Gitmo.

Hunted for months by DOJ, raided by armed SWAT/Joint Terrorism Task Force.

And DOJ still doesn't have his charges posted online. https://t.co/RA98bkO8PH

— Julie Kelly 🇺🇸 (@julie_kelly2) November 12, 2023