While Elon has so far let a few high-profile accounts back on Twitter such as the Babylon Bee, Jordan B. Peterson, and former President Donald Trump, there are a huge number of smaller accounts that were kicked off when Twitter was run by the wokies and haven't yet been allowed back on or able to recover their accounts.
Well, now they might be able to. News on that comes from Elon himself, who asked in a poll "Should Twitter offer a general amnesty to suspended accounts, provided that they have not broken the law or engaged in egregious spam?"
The "yes" option received a little over 72% of the more than 3 million votes cast, and so Musk then pledged a general amnesty for the suspended accounts, saying:
"The people have spoken.

Amnesty begins next week.

Vox Populi, Vox Dei."
"Vox populi, Vox Dei", which is what Elon also said after letting Trump back on, means "the voice of the people is the voice of God". An account commented negatively on his use of that phrase, saying "The people have spoken? What are you, a king or something?"
That announcement led to a back and forth in the comments, along with the usual praise and pearl-clutching from conservatives and leftists, respectively.
One account asked what would happen to accounts canceled by a rogue government, saying "Many accounts in Brazil have been arbitrarily and illegally suspended by the courts. How will it be in these cases? Brazil lives a dictatorship of the judiciary against the conservatives."
Elon, responding, said "How can it be both illegal and "by the court"? Twitter must abide by the laws of each country or get shut down."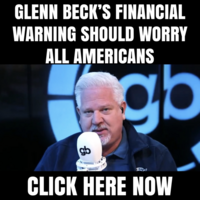 The account responded to Elon making the problem more clear, saying "I totally agree with you. The problem is that Brazil is experiencing a dictatorship of the judiciary. You could help us by getting this out to the world. I can't say more, after all I can be illegally suspended by the supreme court." Elon did not respond to that comment.
One leftist account appeared annoyed that Elon hasn't stuck by his moderation council tweet, reposting it and saying "Remember this? Yea…..". In that tweet, Elon had said "Twitter will be forming a content moderation council with widely diverse viewpoints. No major content decisions or account reinstatements will happen before that council convenes."
Another anti-Elon account accused him of being a white supremacist, saying "Not the right question. You should've asked: "Are you happy that the largest online circle jerk for the far right is now controlled by a white supremacist South African immigrant to the United States?"' in response to a poll asking "Should Congress investigate Musk for turning Twitter into a hub for hate and disinformation?"
There was, however, pushback to the leftist pearl-clutching about the new policy. One account, for example, sarcastically said "Oh no, wrongthink is hellscape. Opinions different than mine should be banned".
By: TheAmericanTribune.com, editor of TheAmericanTribune.com. Follow me on Facebook and Subscribe to My Email List