A new montage from videographer Max Evans compares numerous claims from Meet The Press host Kristen Welker that the impeachment inquiry into Joe Biden was launched "without evidence" with a 2020 Trump interview with CBS News in which host Lesley Stahl claimed that there was "no evidence" to support the claim that Trump's campaign was spied on.
Welker — who recently replaced Chuck Todd as the host on the long-running NBC program — repeatedly clashed with Trump throughout her interview with the former president last weekend. "He has said he's had nothing to do with it, there is no proof of that," Welker said in response to an infamous video clip in which Biden bragged about having Ukrainian prosecutor Viktor Shokin, fired. "Mr. President, you know there's no proof of that."
"The ballot stuffing that's something that's been, debunked," Welker said during another point in the interview. In total, Welker pushed back on Trump's claims on more than 10 occasions, repeatedly saying that there was "no evidence" to support his claims. "Well of course there's no evidence that the president had any link to his son's business dealings," the Meet The Press host said, ignoring bank records and statements from IRS whistleblowers, as well as hours of sworn testimony from Hunter Biden's former business partner, Devon Archer.
The video montage cuts between clips from Trump's Meet The Press interview and a 2020 interview with 60 Minutes in which host Leslie Stahl falsely claimed that then-President Trump's statements about the Russian collusion hoax lacked evidence. "They spied on my campaign," Trump said during the infamous interview. "Well, we can't verify that," Stahl immediately shot back.
She then threatened not to air the interview, saying that CBS cannot "put on things we can't verify." Stahl also claimed that the contents of the infamous Hunter Biden laptop — which contains thousands of emails about the Frist Son's business dealings with foreign nationals — cannot be verified.
"It can't be verified," Stahl said of the laptop. "It can't be verified."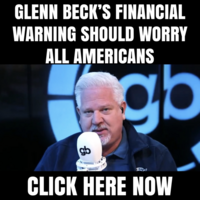 In reality, the claim that Hunter Biden's laptop contained "Russian disinformation" has been thoroughly debunked, while the Durham Report concluded that U.S. intelligence officials illegally spied on then-candidate Trump's campaign and opened the infamous Russian collusion investigation without evidence.