Less than one day after President Joe Biden visited with United Auto Workers on strike, the internet has resurfaced a harsh interaction between the president and an auto worker who called him out on the Obama administration's attempts to limit the Second Amendment.
Wearing a safety helmet and reading from his phone, the worker faced President Biden and asked him straight up, "How do you intend on getting the union vote when a large portion of the union workers that are gun enthusiasts and you are actively trying to diminish our Second Amendment right and take away our guns?"
"You're full of s***," replied Biden before snapping "Shush!" at a staffer who attempted to drag him away.
"I'm not taking your gun away at all. You need 100 rounds?" he continued.
"You said you were going to take away our guns," countered the worker. "This is not okay."
"Don't tell me that. I want to go outside with you," threatened Biden.
"Hey, you're working for me, man!" shouted the worker.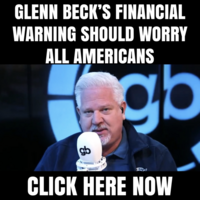 WATCH:

The testy encounter occurred during the 2020 presidential primary season when then-candidate Biden visited an automotive factory in Detroit while attempting to flex his "Union Joe" credentials. It was a reminder that all union members do not vote in a bloc, and many care about more issues than the simplistic corporate greed narrative so common among legacy media. Just last week, President Trump earned the endorsement of the largest union in the oil and natural gas industry.
Former President Donald Trump will be speaking to UAW workers Wednesday night, a move that serves both to outflank Biden among blue-collar workers in a swing state while diminishing his rivals appearing on the GOP stage at the same time. Advisors to President Biden are privately freaking out that Trump has out-maneuvered their elderly boss and gained the upper hand in a swing state that he won in 2016 against Hillary Clinton.
Congresswoman Debbie Dingell (D-MI) told CNN viewers earlier this month that she is lighting into the Biden campaign to put more of its focus on the Great Lake State.
"Michigan is not. It is purple," said Dingell.
"It is a very competitive state. And Donald Trump would do well in Michigan right now. The election's a year away, we're at a very volatile time, but I'm not taking Michigan for granted and I'm going to say I said that very strongly to many people," she added.
Asked if she thinks President Joe Biden's team is taking the state for granted, she replied simply, "I think we've gotten their attention."
WATCH:
"Everybody says Michigan's a blue state. Michigan is not. It is purple. It is a very competitive state. And Donald Trump would do well in Michigan right now."

— Rep. Debbie Dingell (D-MI), while also acknowledging the election is more than a year away pic.twitter.com/EDH0NQlfgp

— The Recount (@therecount) September 12, 2023