A 2021 tweet exchange between now Speaker Mike Johnson and Rep. Eric Swalwell (D-CA) is making rounds on social media as a flashback to a funny political exchange.
In November 2021, Swalwell had tweeted, querying for an English translation of a floor speech by then-GOP Leader McCarthy.
Johnson retorted with the comeback, "You prefer it whispered to you in Chinese?"
Swalwell had past interactions with Christine Fang, a suspected Chinese spy, in the early to mid-2010s. The FBI informed Swalwell about their suspicions regarding Fang around 2015. The tweet, emblematic of Johnson's wit, has resurfaced as a hilarious precursor to his now prestigious position as the Speaker of the House.
You prefer it whispered to you in Chinese? https://t.co/gf7us9N7Gm

— Speaker Mike Johnson (@SpeakerJohnson) November 19, 2021
Following 22 days of hectic negotiations and a carousel of nominees, the House of Representatives elected Rep. Mike Johnson (R-LA) as its Speaker on Wednesday, ending one of the most tumultuous races for the position in American history.
Johnson's election, which concluded an over three-week legislative deadlock, saw the first unanimous support for a Republican speaker since the election of Speaker John Boehner in 2011.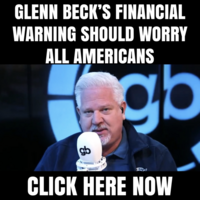 REACTIONS:
— House Judiciary GOP 🇺🇸 (@JudiciaryGOP) November 19, 2021
THIS IS PERFECTION! 👏👏👏

— Gracelyn 🇺🇸 (@Gracelyn72) October 25, 2023
Damn… savage even for you!!!! pic.twitter.com/2PEvFefatA

— 🍀That4LeafClover🍀 (@That4LeafClover) October 26, 2023
This is an epic tweet!!

— James (@Arlin4US) October 26, 2023
Bet he misses Fang Fang whispering to him

— LittleDavidJr (@LittleDavidJr1) October 25, 2023