A former director for the Central Intelligence Agency under former Presidents George W. Bush and Barack Obama let loose on X over the weekend when he threw a knock at a GOP senator that bordered on an open call for assassination.
Michael Hayden, the spy agency's top cop from 2006 to 2009, responded to a post on X asking whether U.S. Senator Tommy Tuberville (R-AL) should be removed from the Senate Armed Services Committee for blocking military appointments over a new policy allowing for female service members to be reimbursed for abortion-related expenses. The holdup has outraged the nation's brass like Hayden who blame the freshman lawmaker for prioritizing his political values over military readiness.
"How about the human race?" Hayden replied in a now-deleted post.
Former CIA director – who lied to cover for Hunter Biden – has apparently just called for the death of US senator Tommy Tuberville pic.twitter.com/UwTM0NRqlE

— Libby Emmons (@libbyemmons) October 10, 2023
During the final weeks of the 2020 presidential campaign, Hayden joined 49 other former top U.S. intelligence officials who signed an open letter decrying Hunter Biden's laptop as the product of "Russian disinformation," a campaign likely orchestrated by Secretary of State Anthony Blinken. Independent reports later confirmed the laptop to be an authentic product of Hunter's business activities which have since revealed how intertwined President Joe Biden was in his son's business affairs.
Hayden's missing post is not the first time he has criticized Sen. Tuberville. Last year he called the senator an "idiot" for suggesting that the U.S. would harm its relationship with Russia if sides were taken in its war with Ukraine.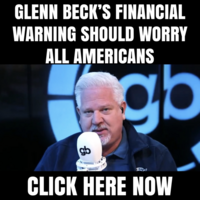 After Sen. Tuberville voted against the appointment of Air Force General Charles Q. Brown Jr. in September, Hayden quipped that is "not wrong to say that he is a racist."
I have aphasia. Sometimes my meaning isn't clear. What I meant to say is Tuberville absolutely is a racist. Or, in other words, it is not wrong to say he is a racist. https://t.co/bGHAhPJhQE

— Gen Michael Hayden (@GenMhayden) September 29, 2023
During his time at the helm of the CIA, Hayden was accused of lying to Congress about "enhanced interrogation techniques" authorized by the Bush administration which later became synonymous with waterboarding. Following his retirement, he defended President Obama's peace accord with Iran, saying "We have accepted Iranian uranium enrichment" as an allowable standard for the theocratic nation. The Wall Street Journal recently reported that Iran provided military and logistical support to Hamas during its weekend attack on Israel which has murdered more than 900 civilians in the worst attack on Jews since the Holocaust.