A recent head-turning piece by Juan Williams in The Hill stirred the pot by dubbing Joe Biden "America's third Black President," trailing behind Bill Clinton and Barack Obama. The claim wasn't pulled out of thin air; it was a nod to Toni Morrison's old jest about Bill Clinton. Now, according to Williams, Biden's on a similar track, carving paths of racial justice with his policies.
Not everyone's buying the narrative, though.
What Williams might see as an acknowledgment, critics see as a blurring of facts and a way to create a comforting narrative that sits well with the liberal base.
"Joe Biden is our third Black president"
– Juan Williams

INSANE 🤦🏻‍♂️ pic.twitter.com/yEwP3MOo7t

— Proud Elephant 🇺🇸🦅 (@ProudElephantUS) October 10, 2023
"In contrast to that insulting treatment just 30 years ago, Biden can talk about naming the first Black secretary of defense, former General Lloyd J. Austin," wrote Williams. "He also selected Charles Q. Brown, an Air Force General, as chair of the Joint Chiefs of Staff. Biden also stripped confederate names from military bases."
Excuse me while I laugh my butt off after reading this opinion from Juan Williams 🤣 https://t.co/w25pxh0sLY

— Not the Bee (@Not_the_Bee) October 9, 2023
The former Fox journalist continued, "And in all the negotiations over the debt ceiling, Biden put his trust in a Black woman, Shalanda Young, Biden's director of the Office of Management and Budget and the first Black person in that job. Apart from elevating Black people, Biden's record includes real help for Black America"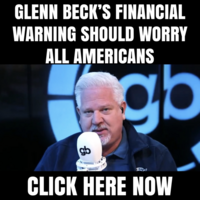 Throughout his career, Williams has been a notable figure in discussions related to U.S. politics and race. Williams was a co-host on "The Five" on the Fox News Channel. He joined the show as a regular co-host not long after its inception in 2011. Over the years, he often provided a more liberal counterpoint to some of the other traditionally conservative hosts on the program.
I genuinely hope that Juan Williams never gives an opinion again… https://t.co/aR8MDkXeS1

— The Bishop (@Edwin6Biscuits) October 9, 2023
Per The Hill:
Biden has achieved the lowest Black unemployment rate on record. He lowered the cost of prescription drugs and hearing aids; he has the faster rate of creation of Black-owned small business in the last 25 years; he can point to an increase in Black enrollment in government-sponsored health care plans and a double-digit reduction in Black child poverty.

Last week he cut $9 billion more in student loan debt. He has fought to cut student loan burdens which disproportionately weigh on low-income students and a large share of Black students.

Biden failed to get past GOP obstruction on police reform and voter suppression. But he took on Republican standing in the way of new laws to stop voter suppression. He bluntly asked them if they "want to be on the side of Dr. King or George Wallace?"…

It looks likely that the alternative to Biden in 2024 presidential race will be Trump and a GOP that is hostile to Black people and Black interests. It is not much of a choice.
Juan Williams 🤡 pic.twitter.com/9Ic6nEKMvE

— Make L.A Great Again 🇺🇸 (@lalovestrump) October 10, 2023
Clinton, the 42nd president, was sometimes colloquially and metaphorically referred to as the "first Black president" by some commentators and members of the African-American community. The phrase gained prominence after it appeared in a 1998 essay by Toni Morrison, a Nobel Prize-winning novelist. In her essay, Morrison suggested that "Clinton displays almost every trope of blackness."